Originals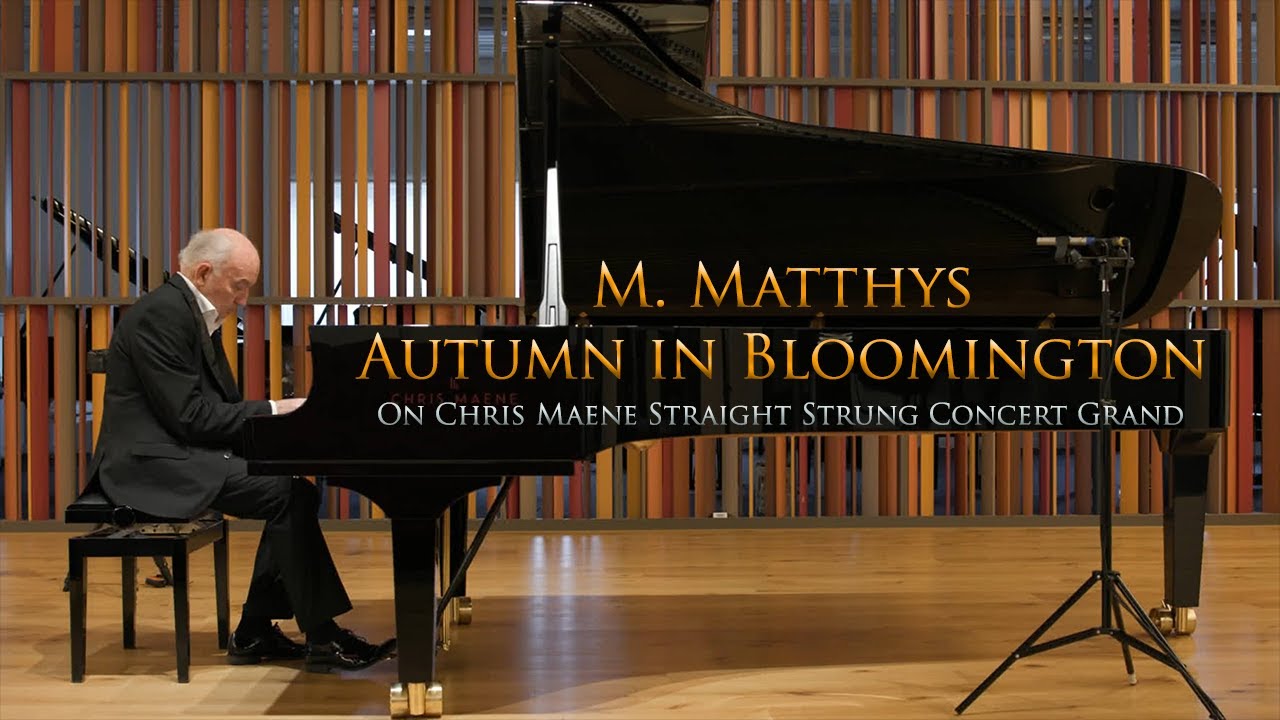 M. Matthys - Autumn in Bloomington (live)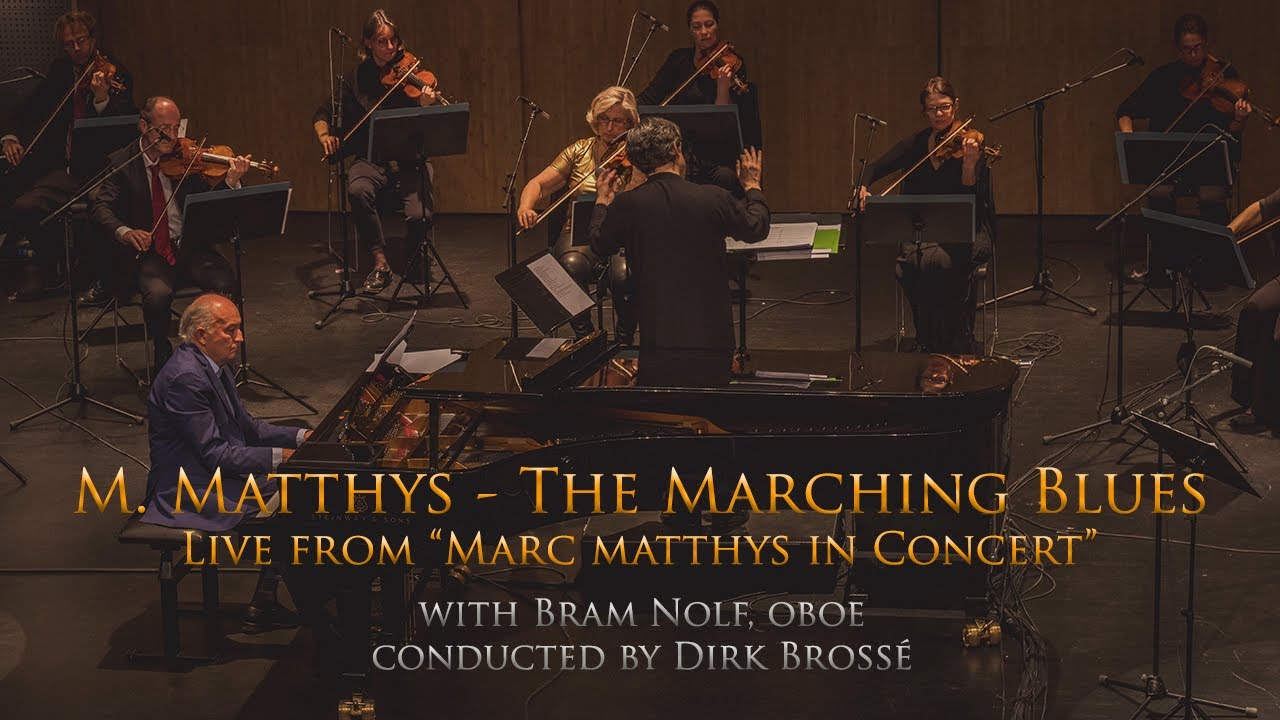 M. Matthys - The Marching Blues (live) with Bram Nolf, oboe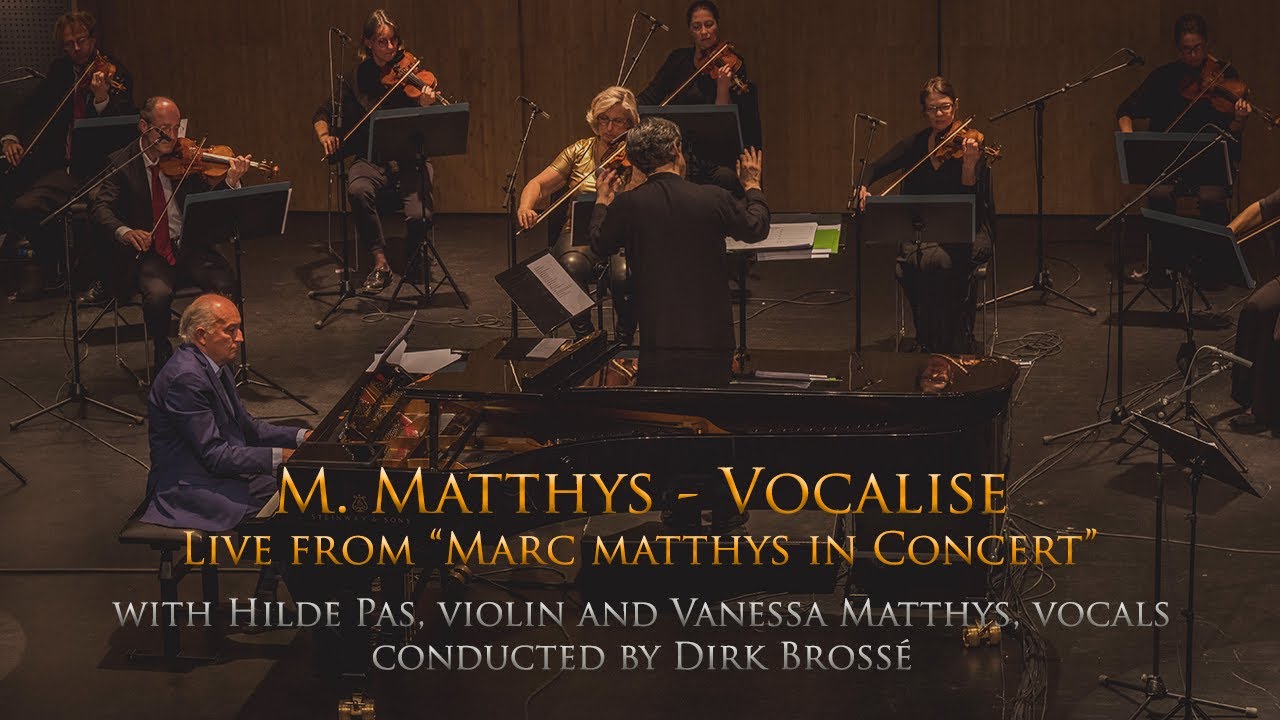 M. Matthys - Vocalise (live) with Hilde Pas, violin and Vanessa Matthys, vocals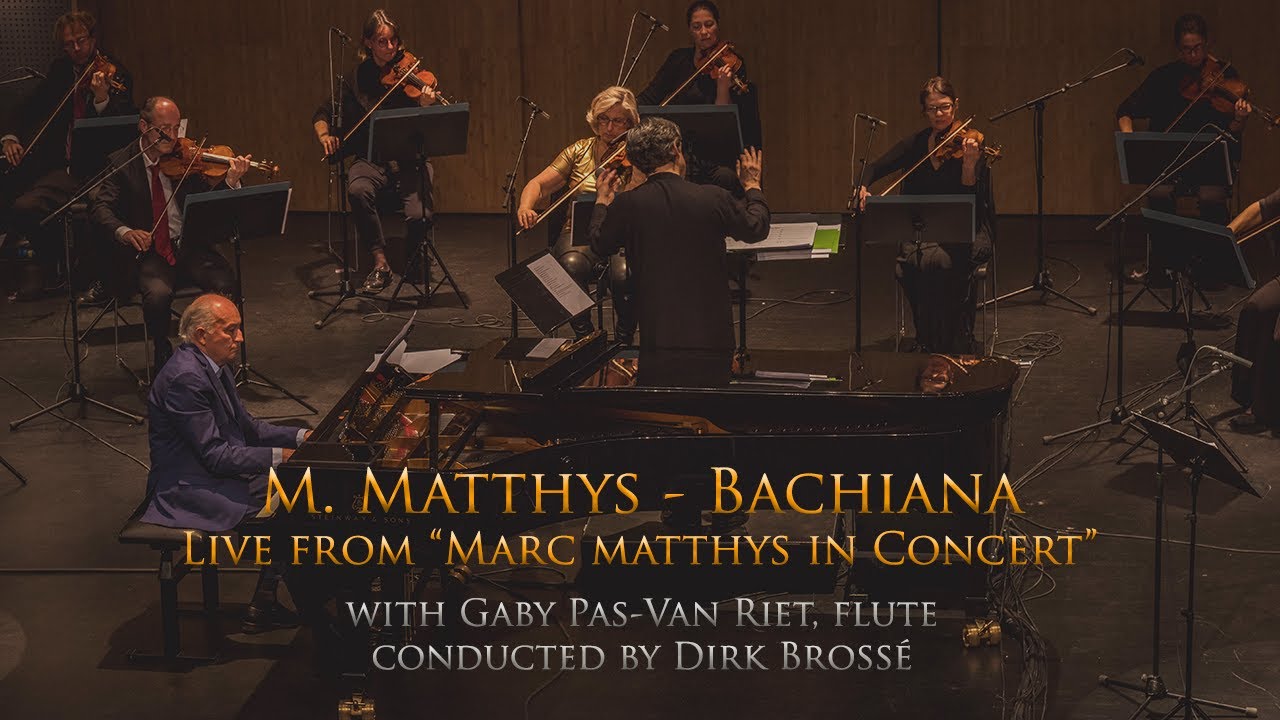 M. Matthys - Bachiana (live) with Gaby-Pas Van Riet, string orchestra and Marc Matthys Trio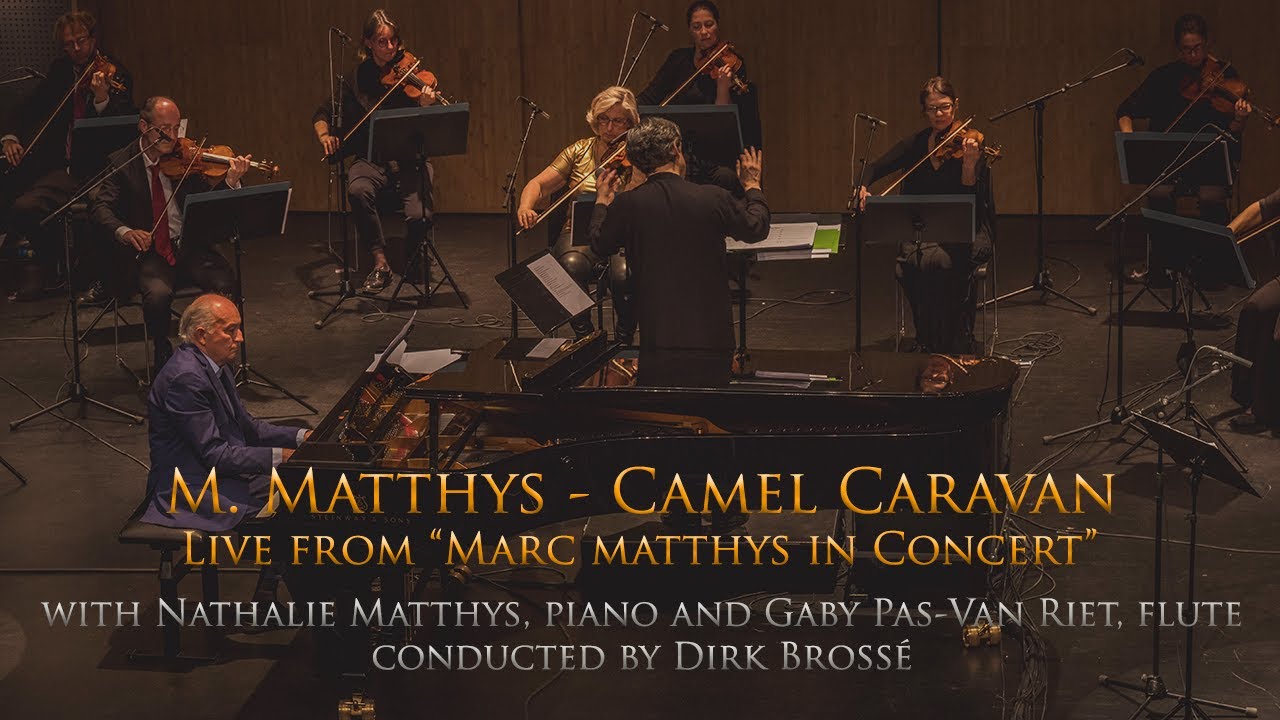 Camel Caravan, live from Marc Matthys in Concert Livestream with Nathalie Matthys, Gaby Pas-Van Riet and string orchestra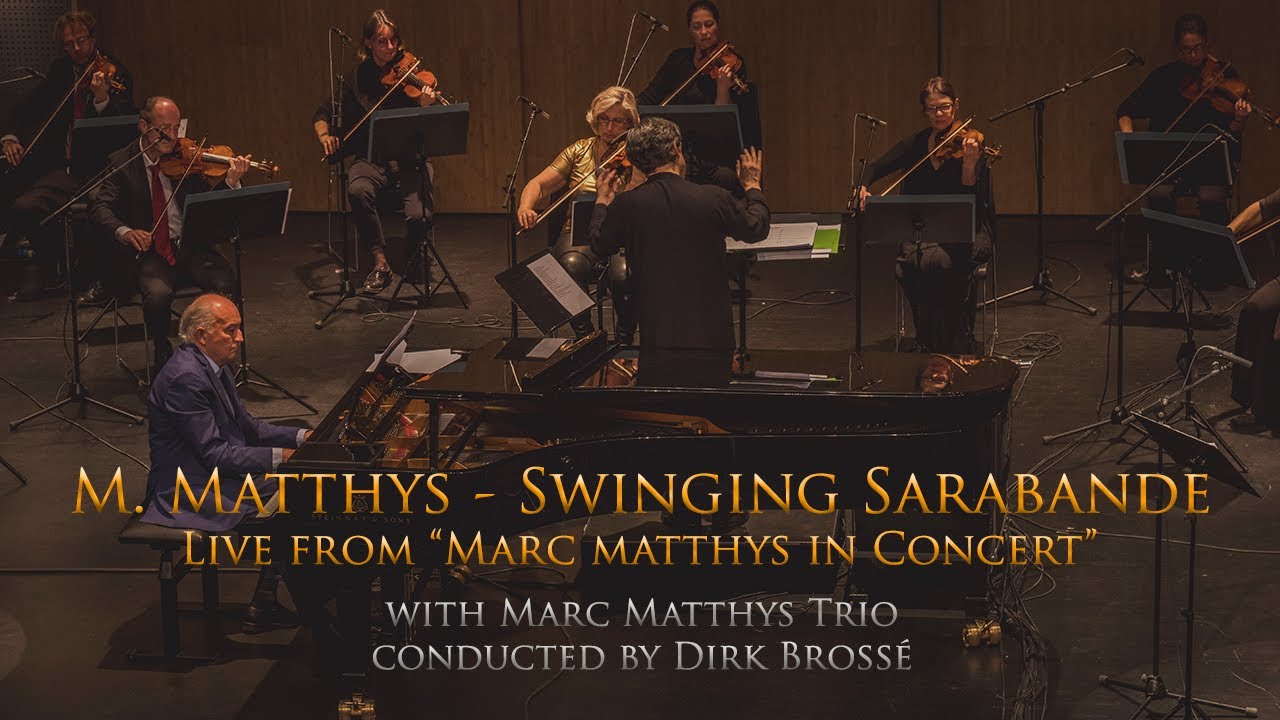 M. Matthys - Swinging Sarabande (from Marc Matthys in Concert) with Marc Matthys Trio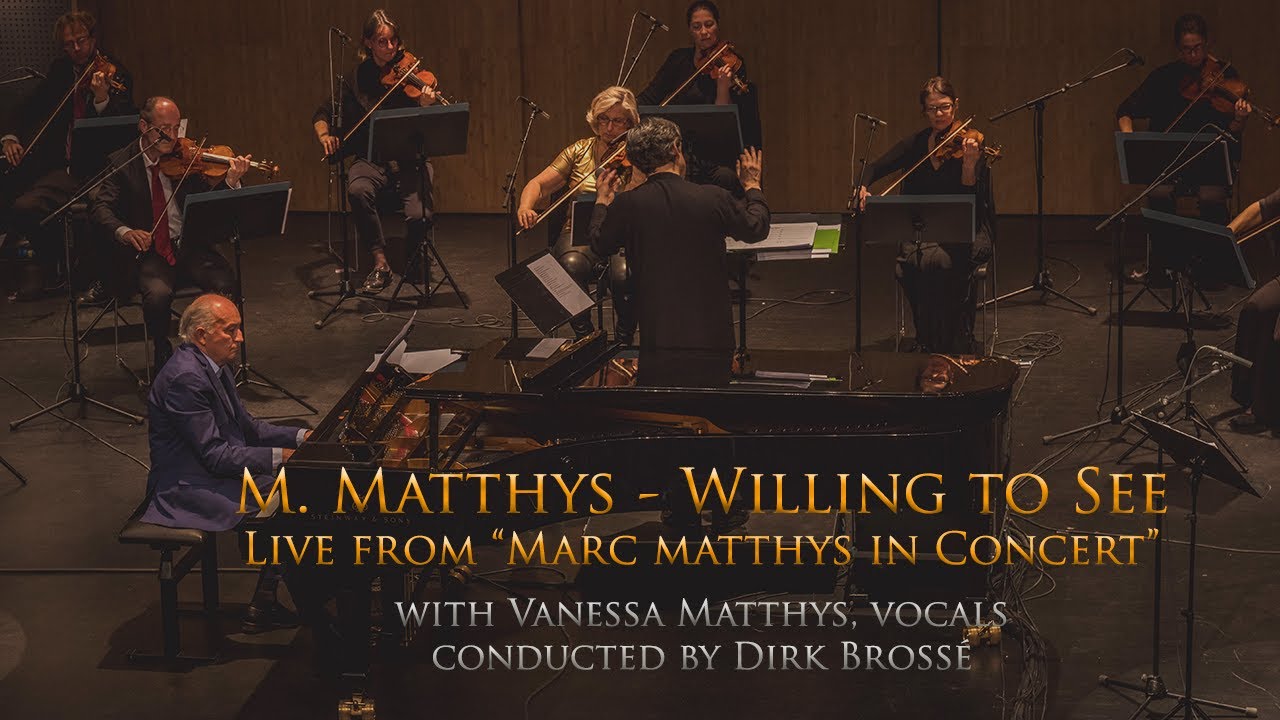 M. Matthys - Willing to See (from Marc Matthys in Concert) with Vanessa Matthys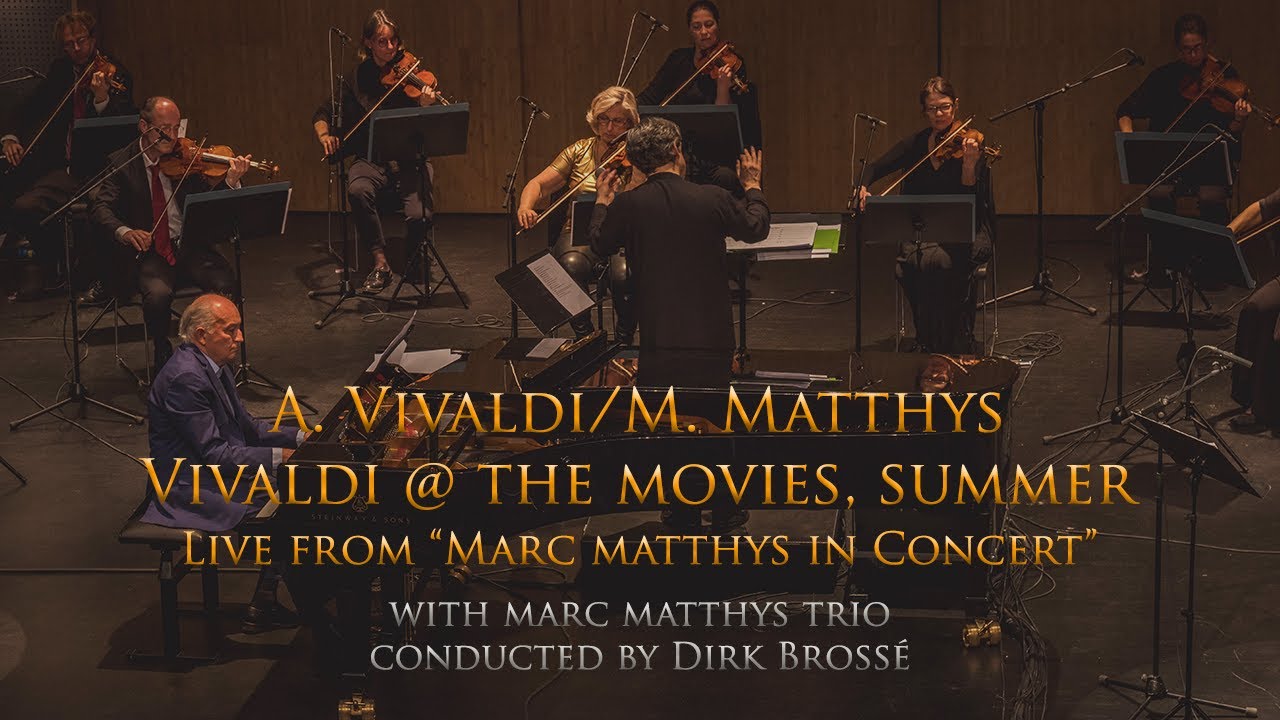 Vivaldi @ the Movies (from Marc Matthys in Concert) with Marc Matthys Trio - M. Matthys/A. Vivaldi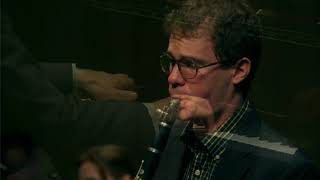 Sad Waltz (from Marc Matthys in Concert) with Josef Lamell - M. Matthys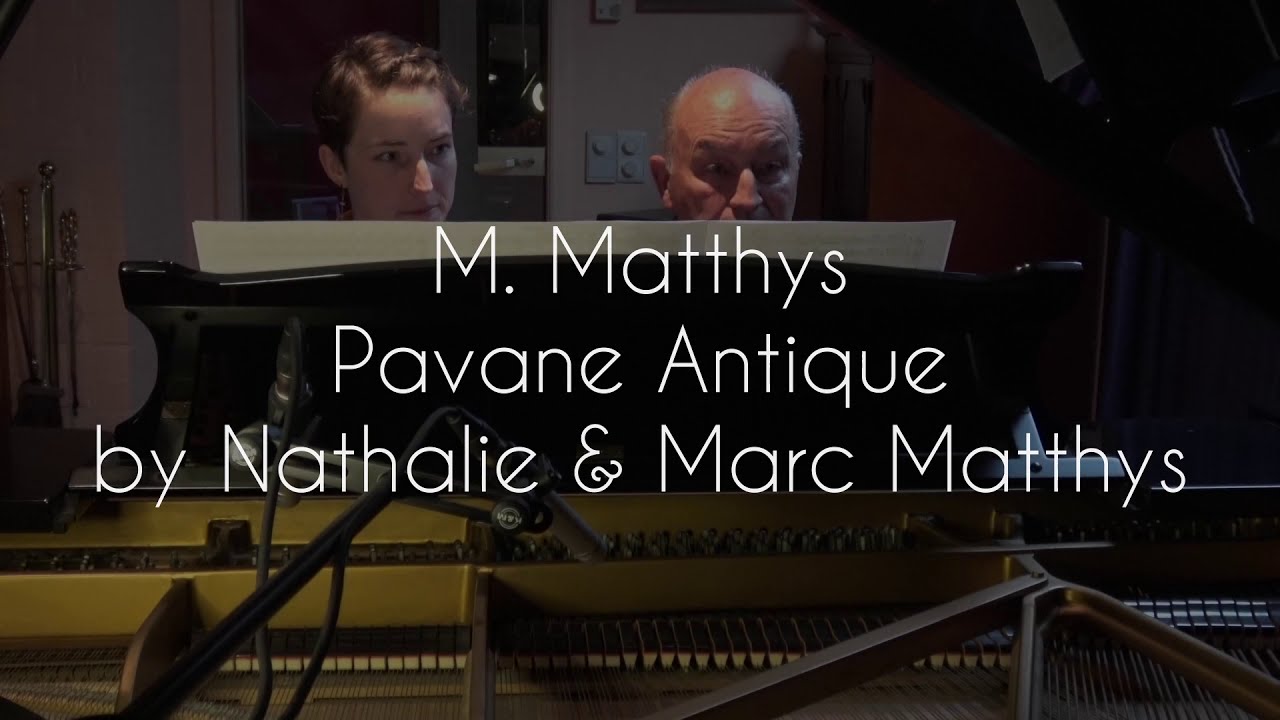 Pavane Antique - M. Matthys with N. Matthys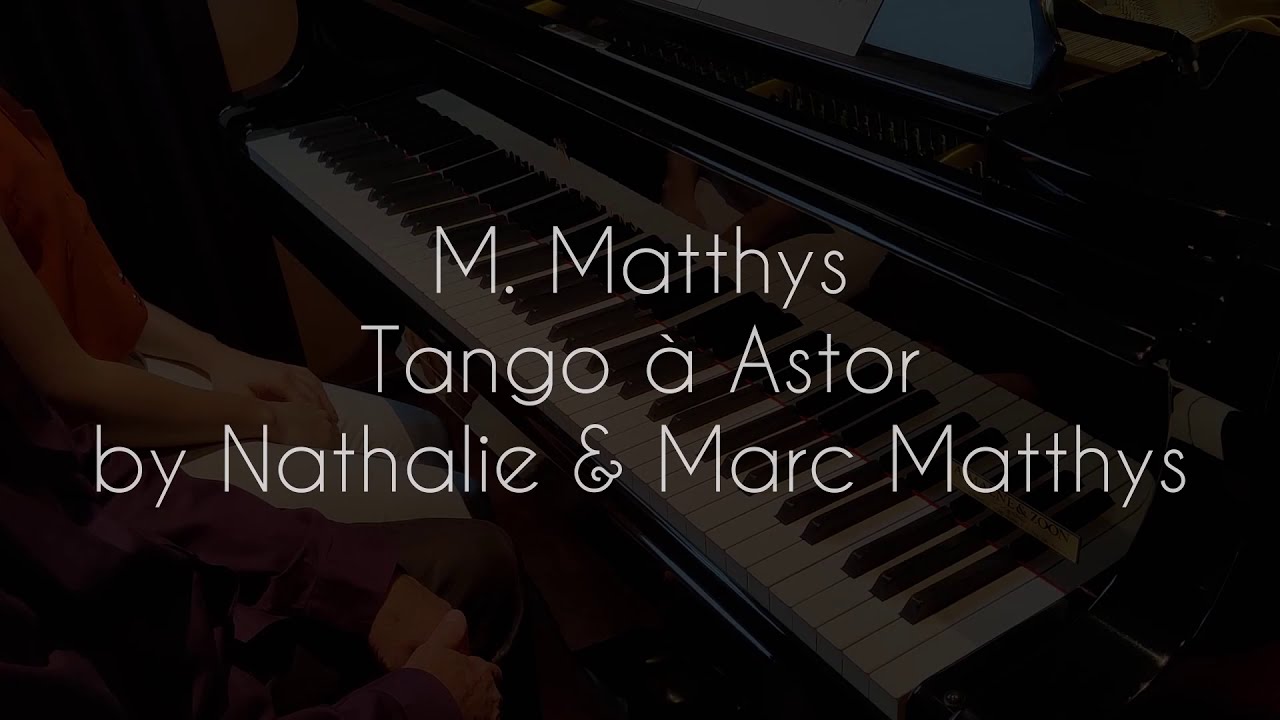 Tango a Astor - M. Matthys with N. Matthys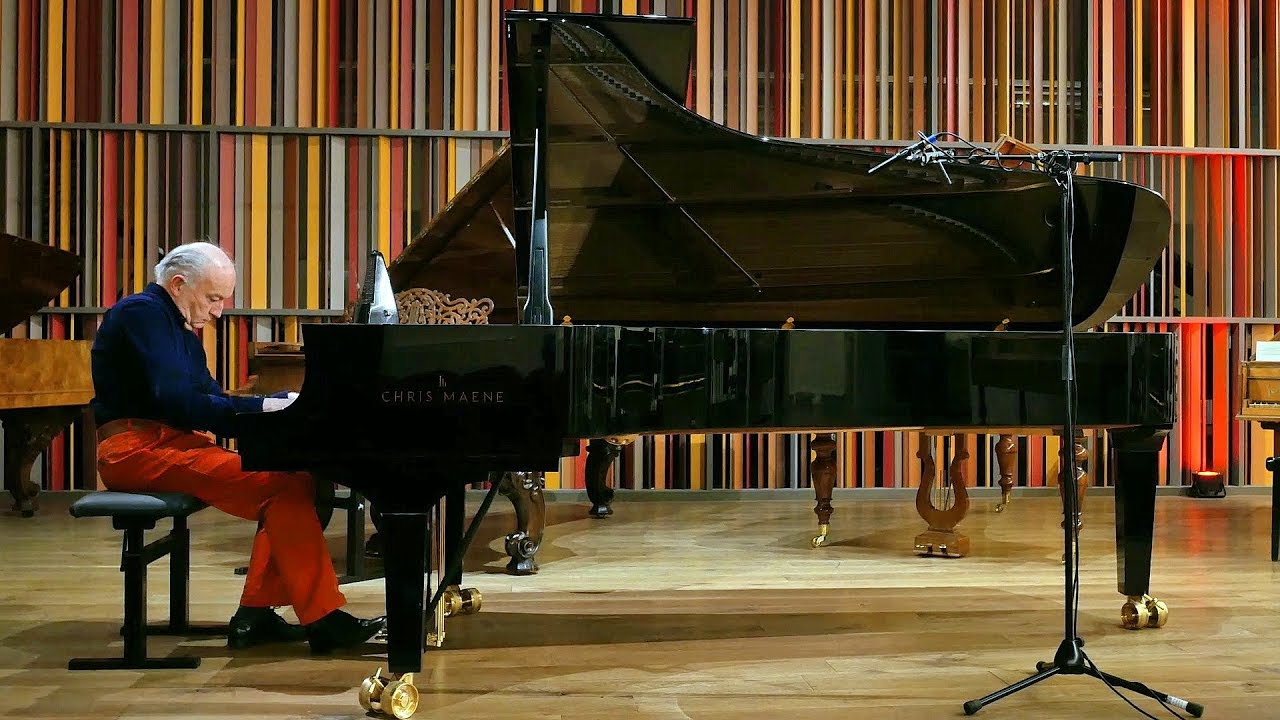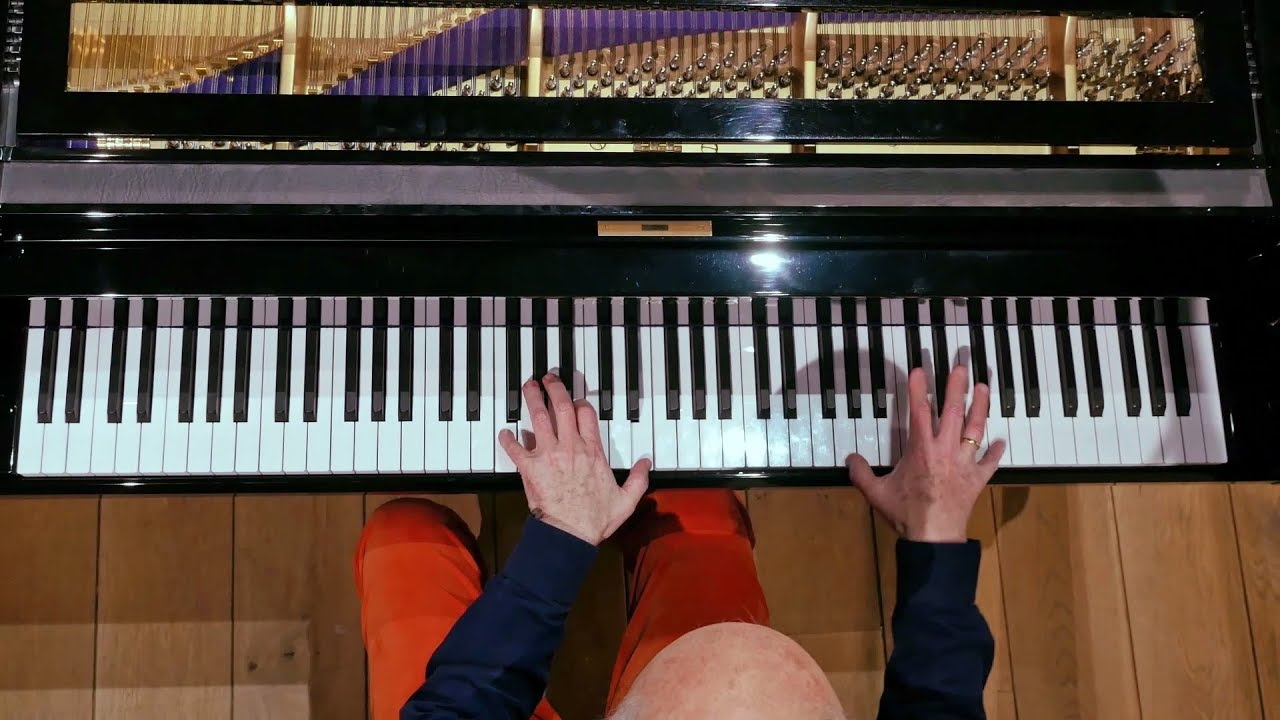 Simple Waltz - M. Matthys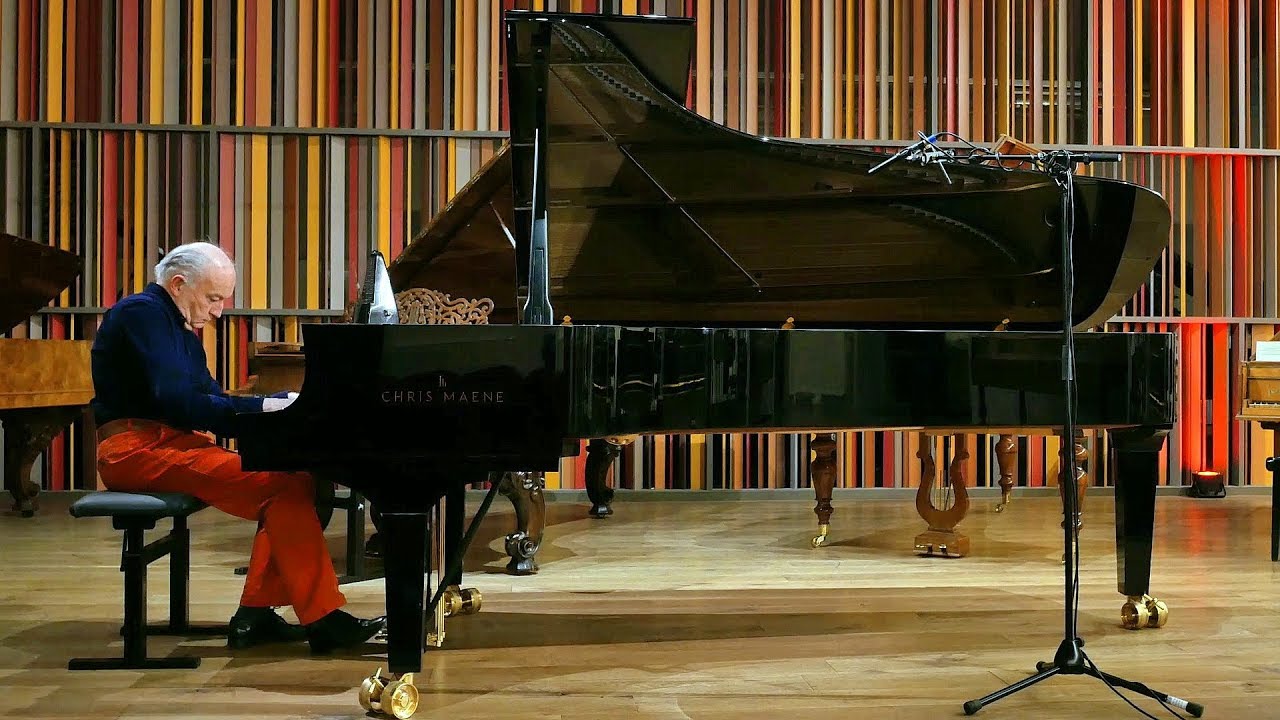 Marching Blues - M. Matthys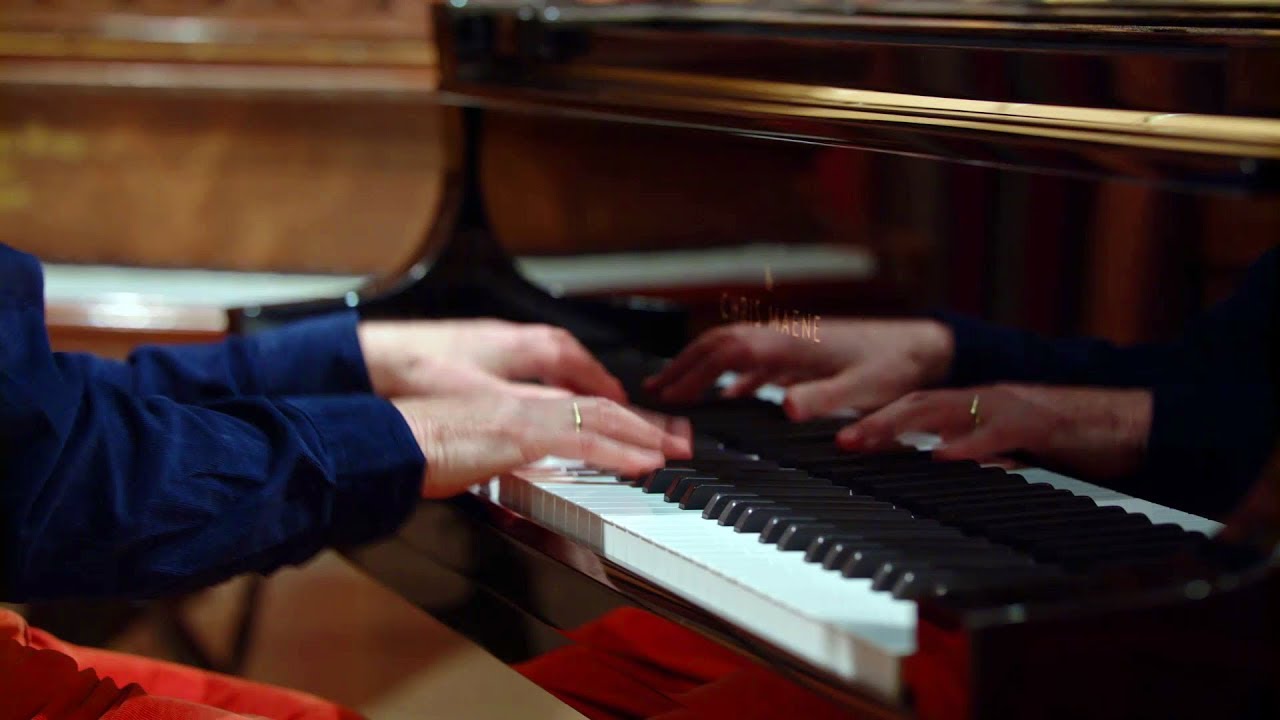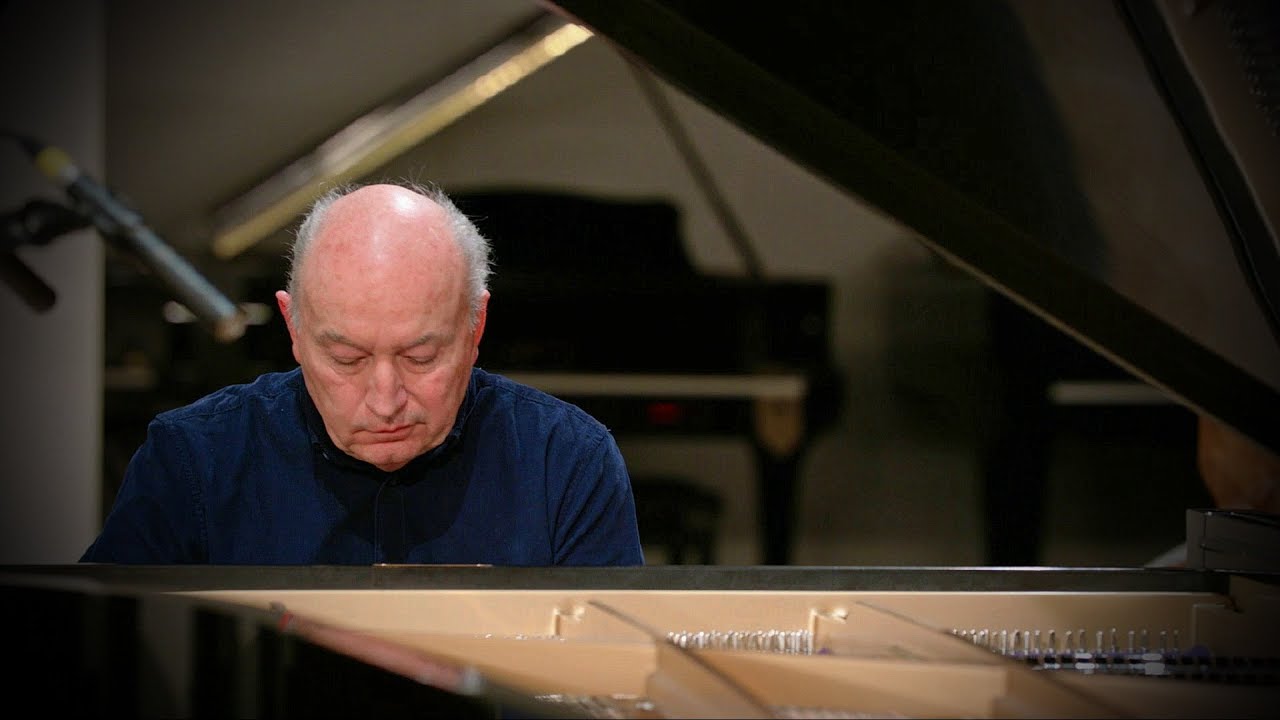 Welcome, Little Zoe - M. Matthys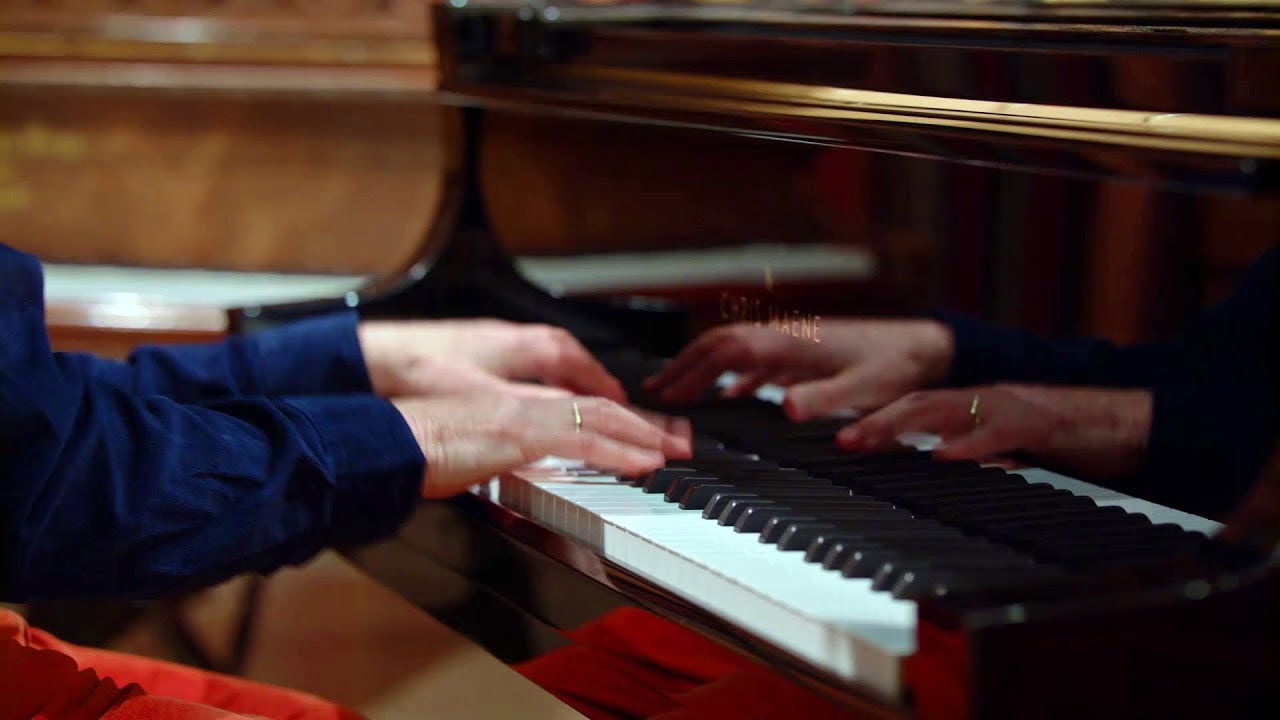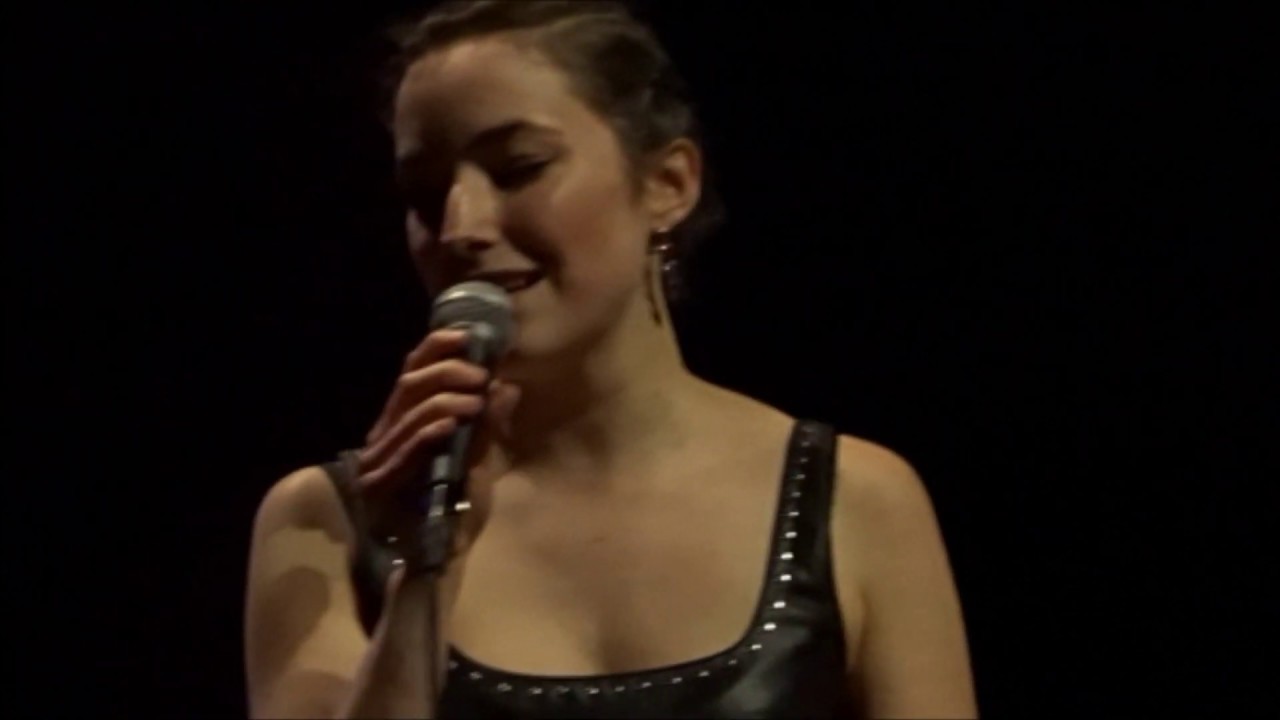 Simple Waltz - M. Matthys (music) & N. Matthys (lyrics)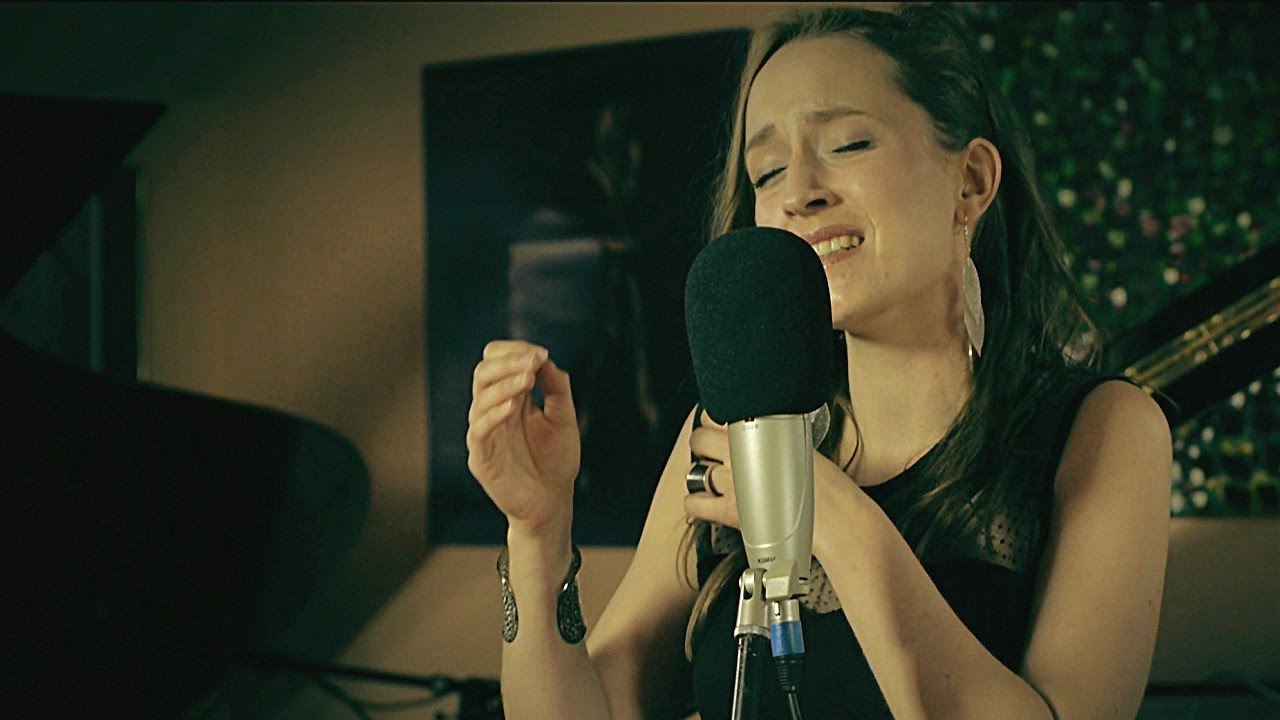 Willing to See - M. Matthys (music) & N. Matthys (lyrics) by M. & V. Matthys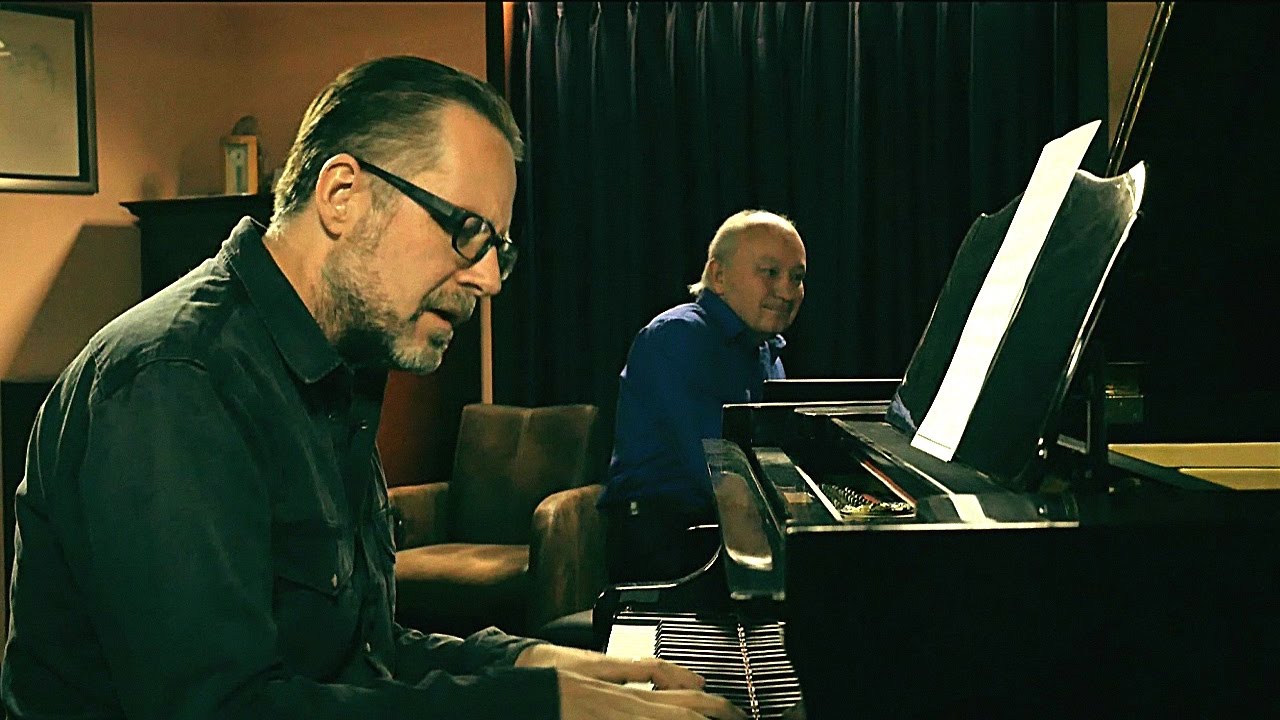 Simple Waltz - M. Matthys with D. Vantomme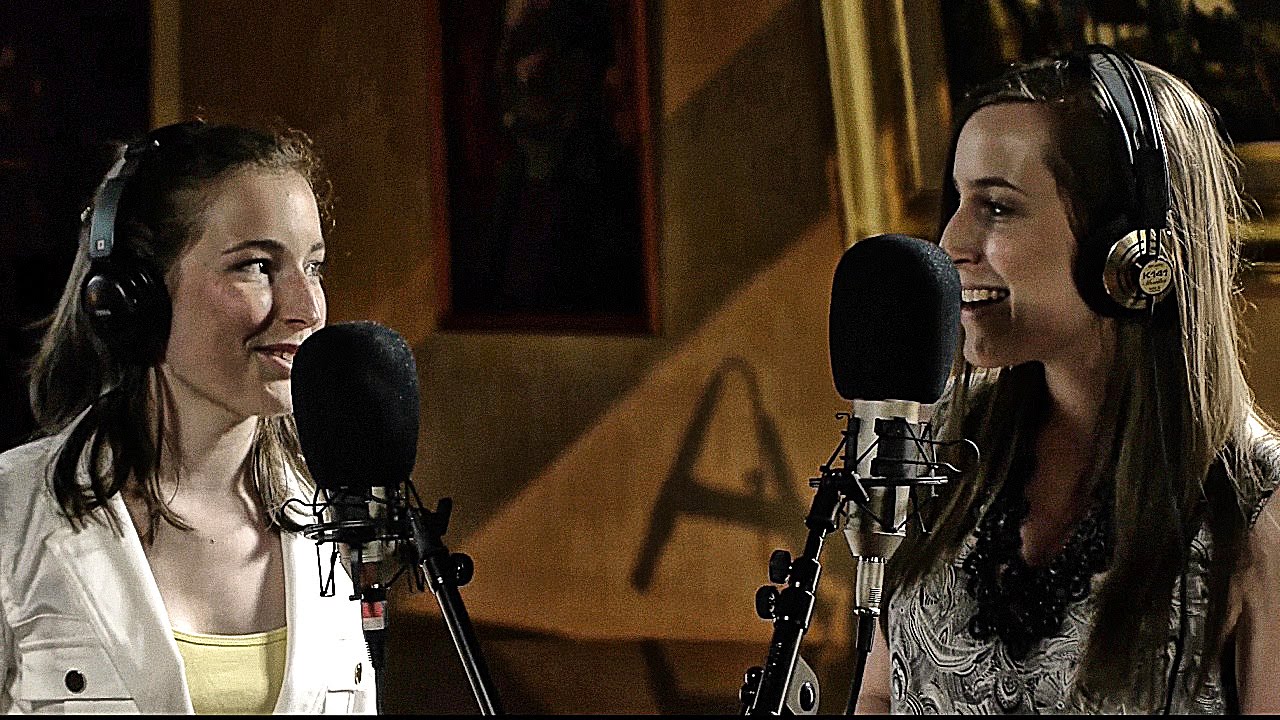 Summer Song - M. Matthys (music) & N. Matthys (lyrics)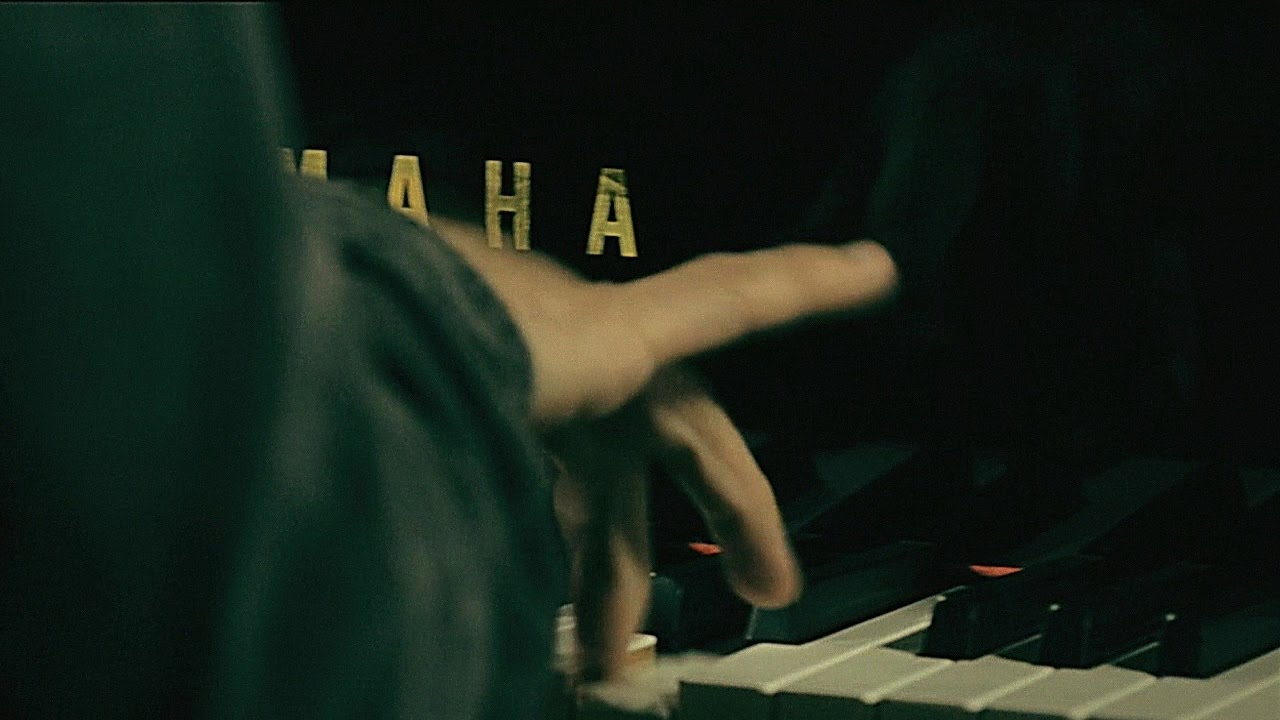 Key Largo - M. Matthys with D. Vantomme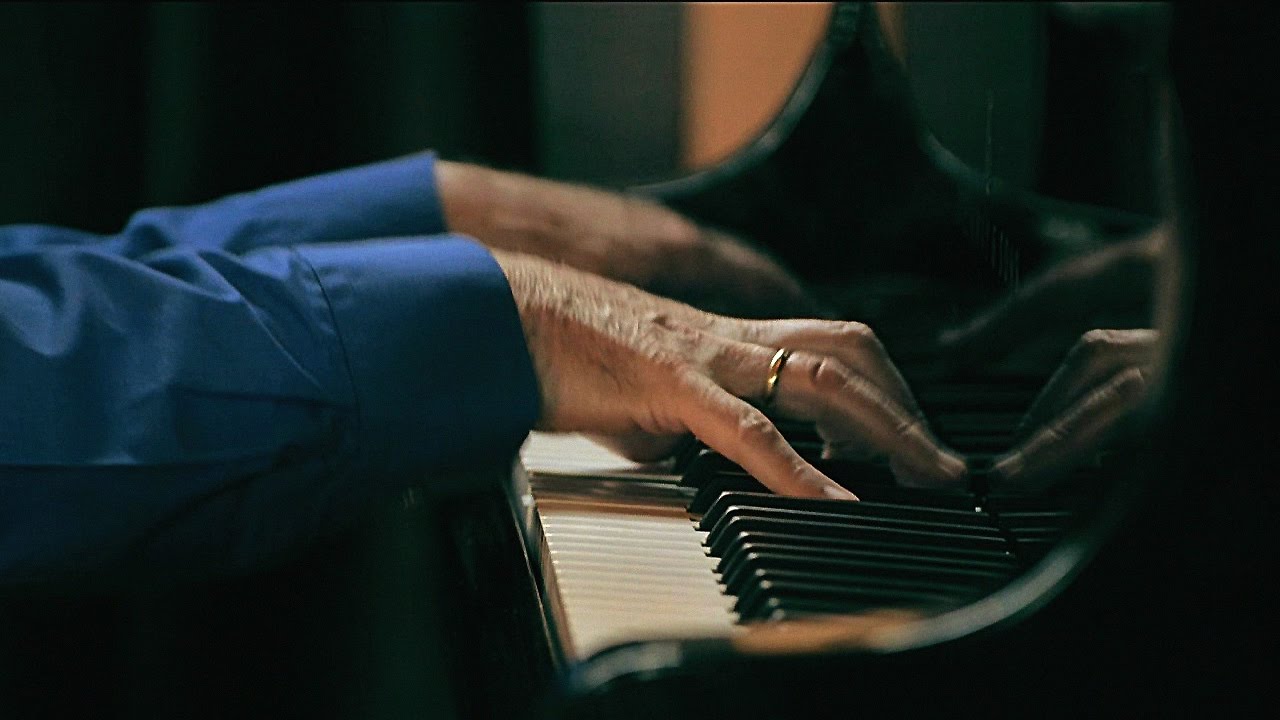 Prelude & Hymne - M. Matthys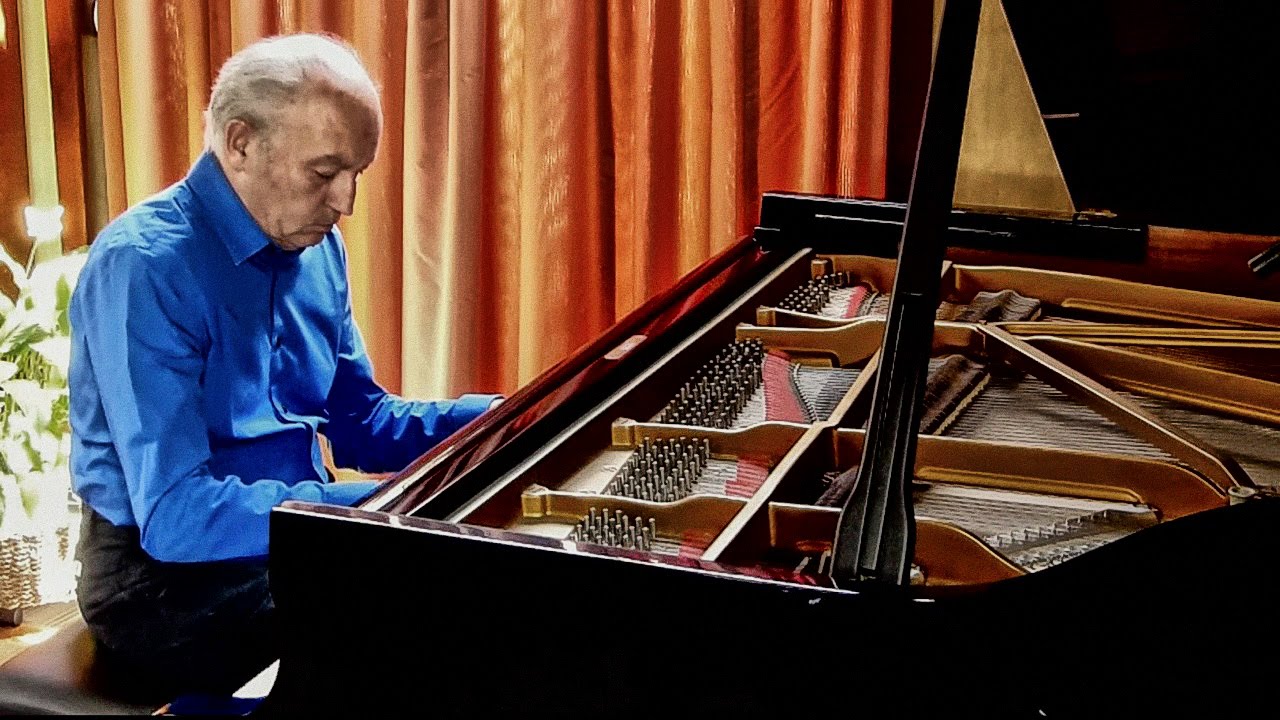 Corelli Today - M. Matthys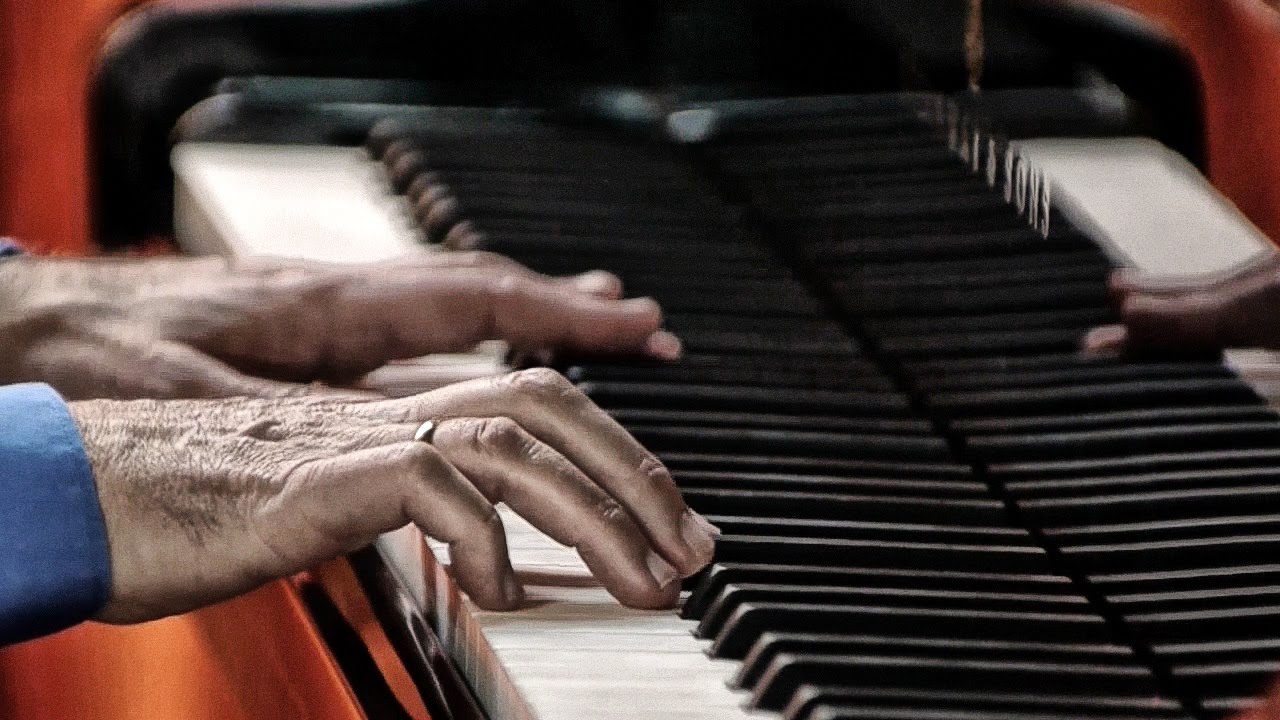 Pavane Antique - M. Matthys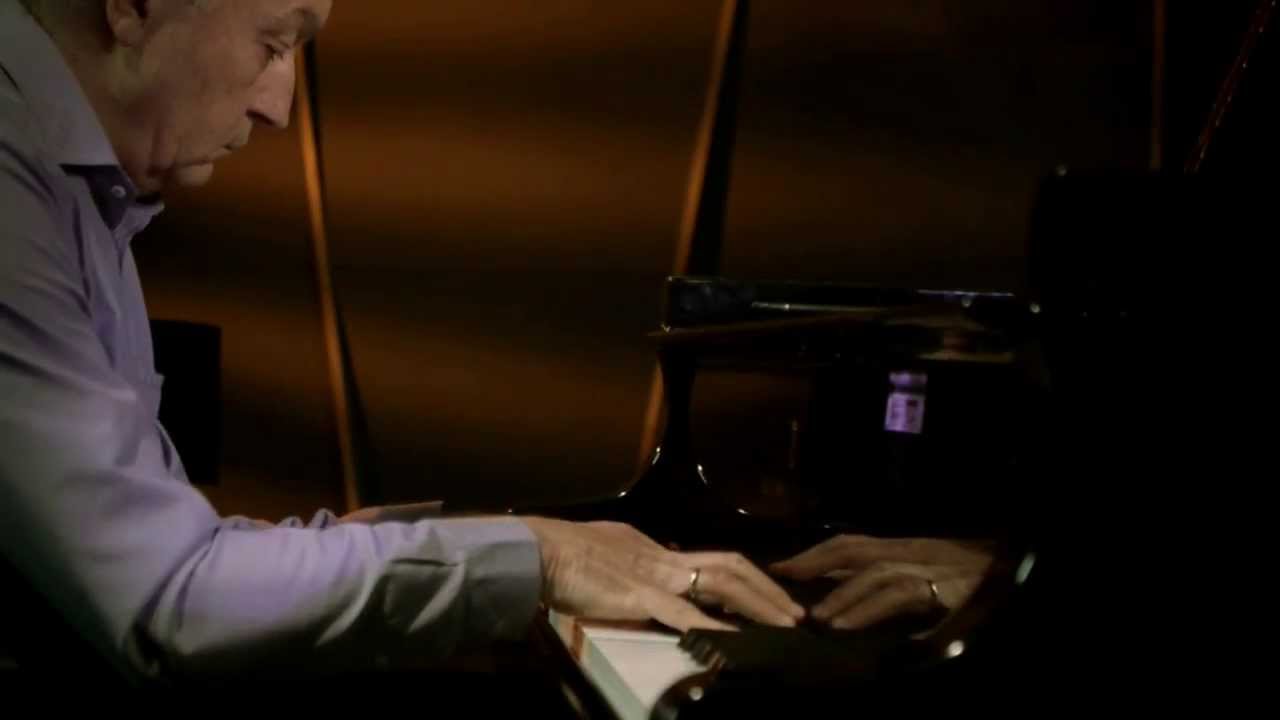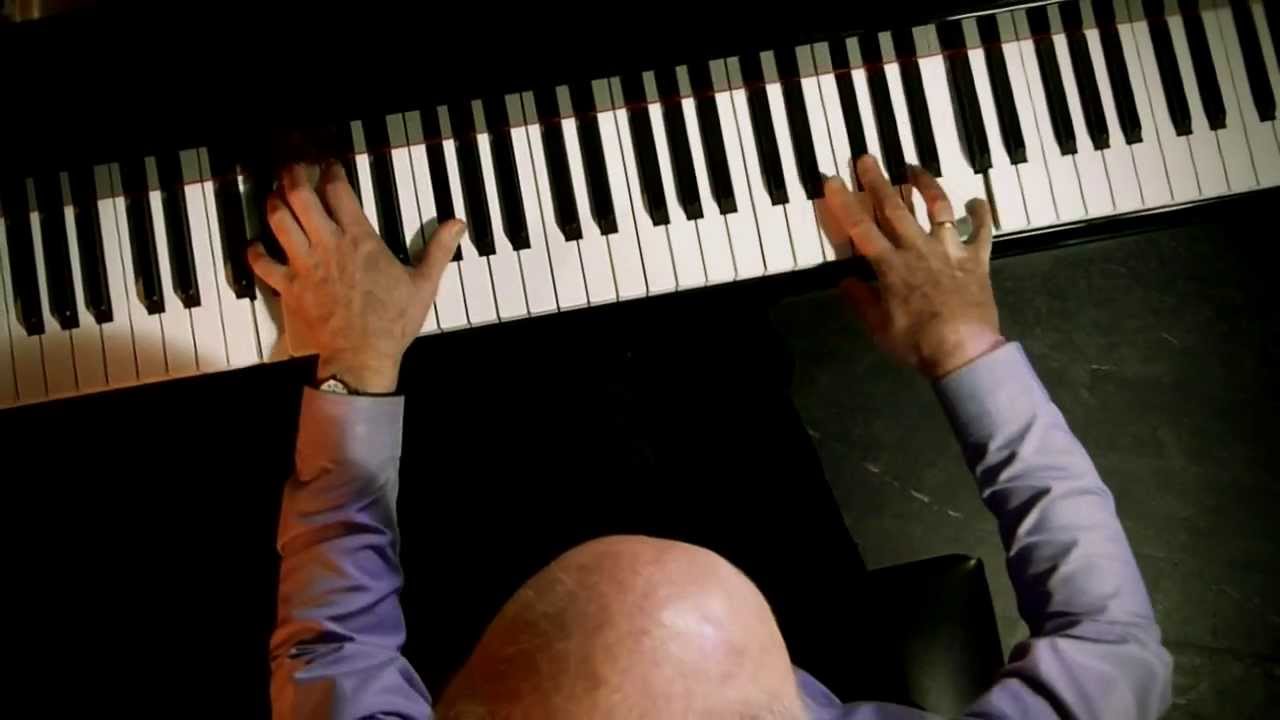 Bach Meets Jazz - arr. M. Matthys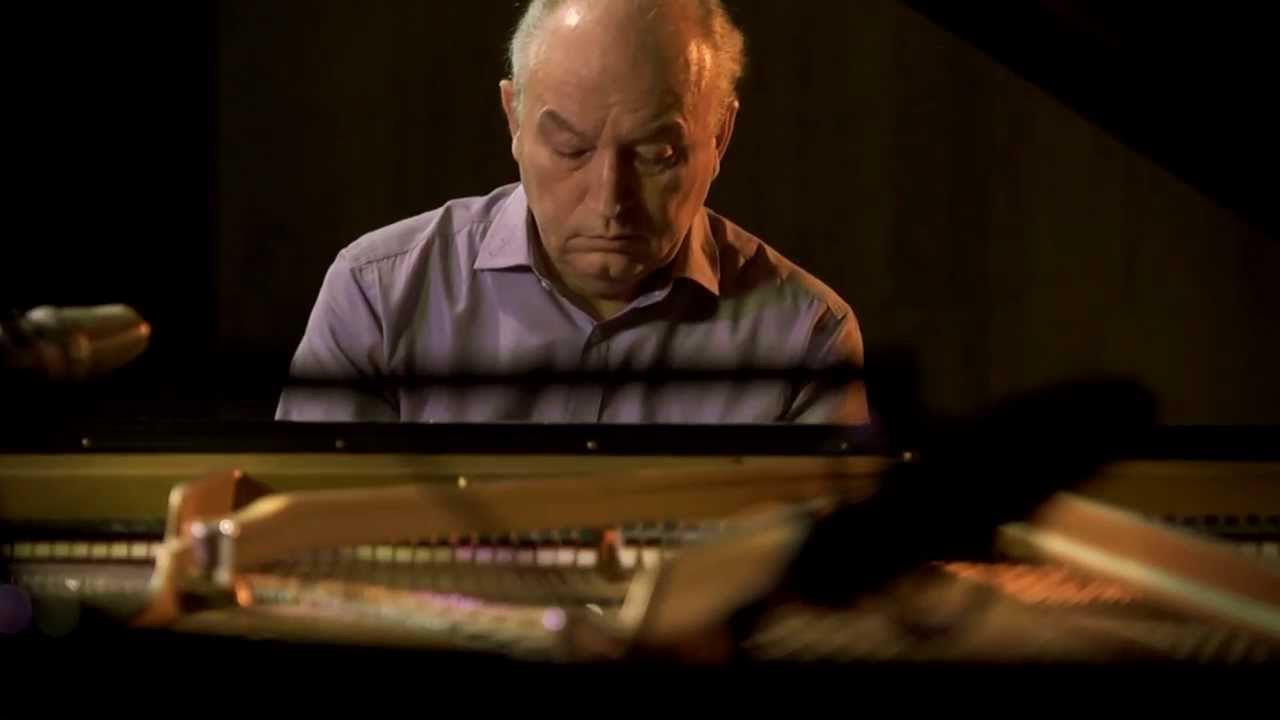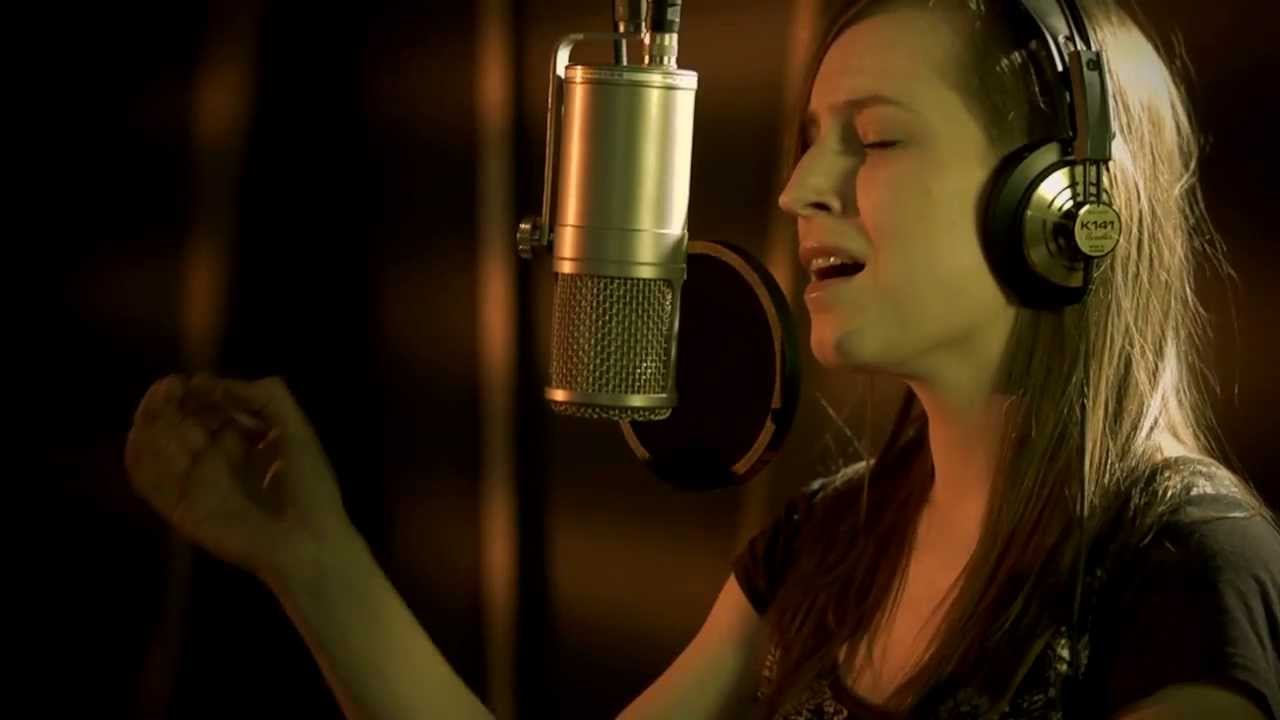 5 + 3 - M. Matthys with V. Matthys
M. Matthys - Autumn in Bloomington (live)
M. Matthys - The Marching Blues (live) with Bram Nolf, oboe
M. Matthys - Vocalise (live) with Hilde Pas, violin and Vanessa Matthys, vocals
M. Matthys - Bachiana (live) with Gaby-Pas Van Riet, string orchestra and Marc Matthys Trio
Camel Caravan, live from Marc Matthys in Concert Livestream with Nathalie Matthys, Gaby Pas-Van Riet and string orchestra
On April 19, 2021, we celebrated my father's 65th birthday on stage. An entire cross-over program, written and arranged by Marc Matthys himself, was performed live at Muziekcentrum Track by family members and friends. The initial idea was launched by life-long friend and conductor Dirk Brossé, and came to fruition a couple of months later. A concert especially tailored to bring joy, celebration and community from the stage to your living room. Camel Caravan is one of my all-time favorite pieces by my father and it's always such a pleasure to perform this lovely music. All scores are available for purchase through Marc Matthys
M. Matthys - Swinging Sarabande (from Marc Matthys in Concert) with Marc Matthys Trio
On April 19, 2021, we celebrated my father's 65th birthday on stage. An entire cross-over program, written and arranged by Marc Matthys himself, was performed live at Muziekcentrum Track by family members and friends. The initial idea was launched by life-long friend and conductor Dirk Brossé, and came to fruition a couple of months later. A concert especially tailored to bring joy, celebration and community from the stage to your living room. Swinging Sarabande is also available on the CD Crossings. All scores are available for purchase through Marc Matthys
M. Matthys - Willing to See (from Marc Matthys in Concert) with Vanessa Matthys
On April 19, 2021, we celebrated my father's 65th birthday on stage. An entire cross-over program, written and arranged by Marc Matthys himself, was performed live at Muziekcentrum Track by family members and friends. The initial idea was launched by life-long friend and conductor Dirk Brossé, and came to fruition a couple of months later. A concert especially tailored to bring joy, celebration and community from the stage to your living room. Willing to See was written in 2016. The lyrics are available here: https://nathaliematthys.com/lyrics/
Vivaldi @ the Movies (from Marc Matthys in Concert) with Marc Matthys Trio - M. Matthys/A. Vivaldi
On April 19, 2021, we celebrated my father's 65th birthday on stage. An entire cross-over program, written and arranged by Marc Matthys himself, was performed live at Muziekcentrum Track by family members and friends. The initial idea was launched by life-long friend and conductor Dirk Brossé, and came to fruition a couple of months later. A concert especially tailored to bring joy, celebration and community from the stage to your living room. Vivaldi @ the Movies, Summer is also available on the CD Crossings.
Sad Waltz (from Marc Matthys in Concert) with Josef Lamell - M. Matthys
Streamed live as part of "Marc Matthys in Concert" on 19 April, 2021 at Muziekcentrum Track, Kortrijk with additional support from Flanders State of the Art and Piano's Maene. Marc Matthys, piano; Josef Lamell, clarinet; Bart Denolf, jazz bass; Tony Gyselinck, drums. Dirk Brossé, conductor.
Pavane Antique - M. Matthys with N. Matthys
Recording @ home, 28 September 2020
Sound & image: Nathalie Matthys
Video editing: Nathalie Matthys
Tango a Astor - M. Matthys with N. Matthys
Live recording @ home, 28 September 2020
Sound & image: Nathalie Matthys
Video editing: Nathalie Matthys
Hawthorn - M. Matthys
Recorded on Chris Maene Straight Strung Concert Grand @ Piano's Maene - January 2019
Sound & image: Piet Meersschaut
Simple Waltz - M. Matthys
In memory of Toots Thielemans
Recorded on Chris Maene Straight Strung Concert Grand @ Piano's Maene - January 2019
Sound & image: Piet Meersschaut
Marching Blues - M. Matthys
Recorded on Chris Maene Straight Strung Concert Grand @ Piano's Maene - January 2019
Sound & image: Piet Meersschaut
Waltz for 4 - M. Matthys
Recorded on Chris Maene Straight Strung Concert Grand @ Piano's Maene - January 2019
Sound & image: Piet Meersschaut
Welcome, Little Zoe - M. Matthys
Recorded on Chris Maene Straight Strung Concert Grand @ Piano's Maene - January 2019
Sound & image: Piet Meersschaut
Sad Waltz - M. Matthys
Recorded on Chris Maene Straight Strung Concert Grand @ Piano's Maene - January 2019
Sound & image: Piet Meersschaut
Simple Waltz - M. Matthys (music) & N. Matthys (lyrics)
Live premiere during Fundraising Event @ Miry Concertzaal Gent 16.02.2019
Recording: Julien Matthys
Willing to See - M. Matthys (music) & N. Matthys (lyrics) by M. & V. Matthys
The Living Room Sessions II - Oct. 2016 "In Memory of Toots Thielemans"
Sound & image: Piet Meersschaut
Simple Waltz - M. Matthys with D. Vantomme
The Living Room Sessions II - Oct. 2016
Sound & image: Piet Meersschaut
Summer Song - M. Matthys (music) & N. Matthys (lyrics)
Live recording session @ home 2014
with Nathalie & Vanessa Matthys
Sound & image: Piet Meersschaut


Key Largo - M. Matthys with D. Vantomme
The Living Room Sessions II - Oct. 2016
Sound & image: Piet Meersschaut
Prelude & Hymne - M. Matthys
The Living Room Sessions II - Oct. 2016
Sound & image: Piet Meersschaut
Corelli Today - M. Matthys
Live recordig @ home 2014
Sound & image: Piet Meersschaut
Pavane Antique - M. Matthys
Live recording session @ home 2014
Dedicated to King Filip of Belgium
Sound & image: Piet Meersschaut
Illusion - M. Matthys
Live video recording session @ concertstudio Kortrijk - March 24. 2013
Sound & image:
PMV - JP Cornelis / Piet Meersschaut
Bach Meets Jazz - arr. M. Matthys
Live video recording session @ concertstudio Kortrijk - March 24. 2013
Audio/Videoproduction : PMV - JP Cornelis / Piet Meersschaut
Lamento - M. Matthys
Live video recording session @ concertstudio Kortrijk - March 24. 2013
Audio/Videoproduction : PMV - JP Cornelis / Piet Meersschaut
5 + 3 - M. Matthys with V. Matthys
Live video recording session @ concertstudio Kortrijk - March 24. 2013
Audio/Videoproduction : PMV - JP Cornelis / Piet Meersschaut
Covers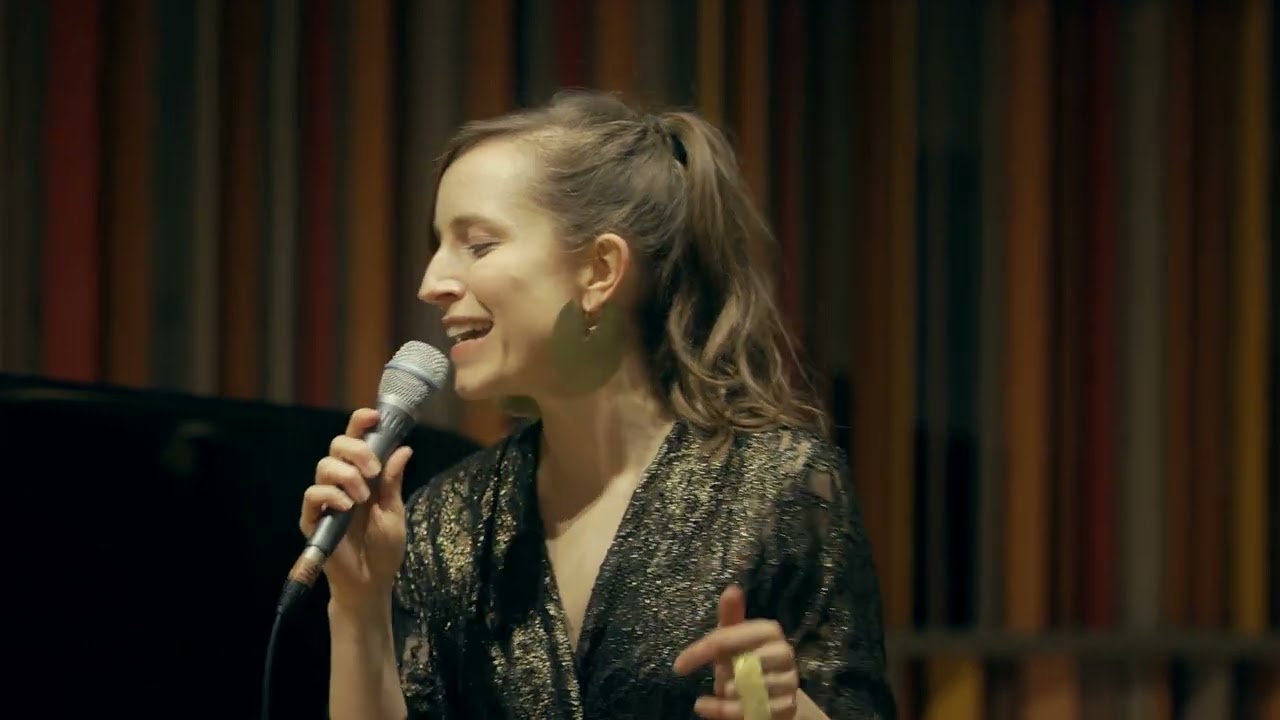 T. Thielemans - Waltz for Sonny by Vanessa & Marc Matthys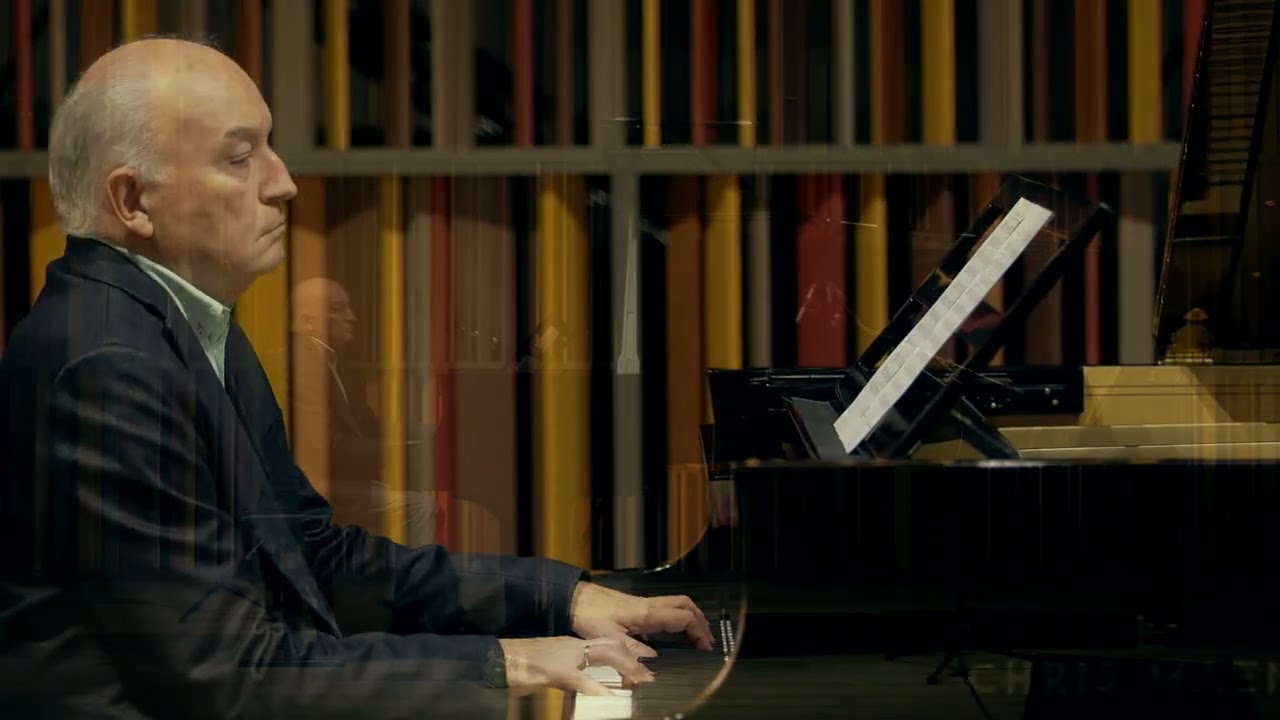 T. Thielemans - Ballade à Damien by Marc Matthys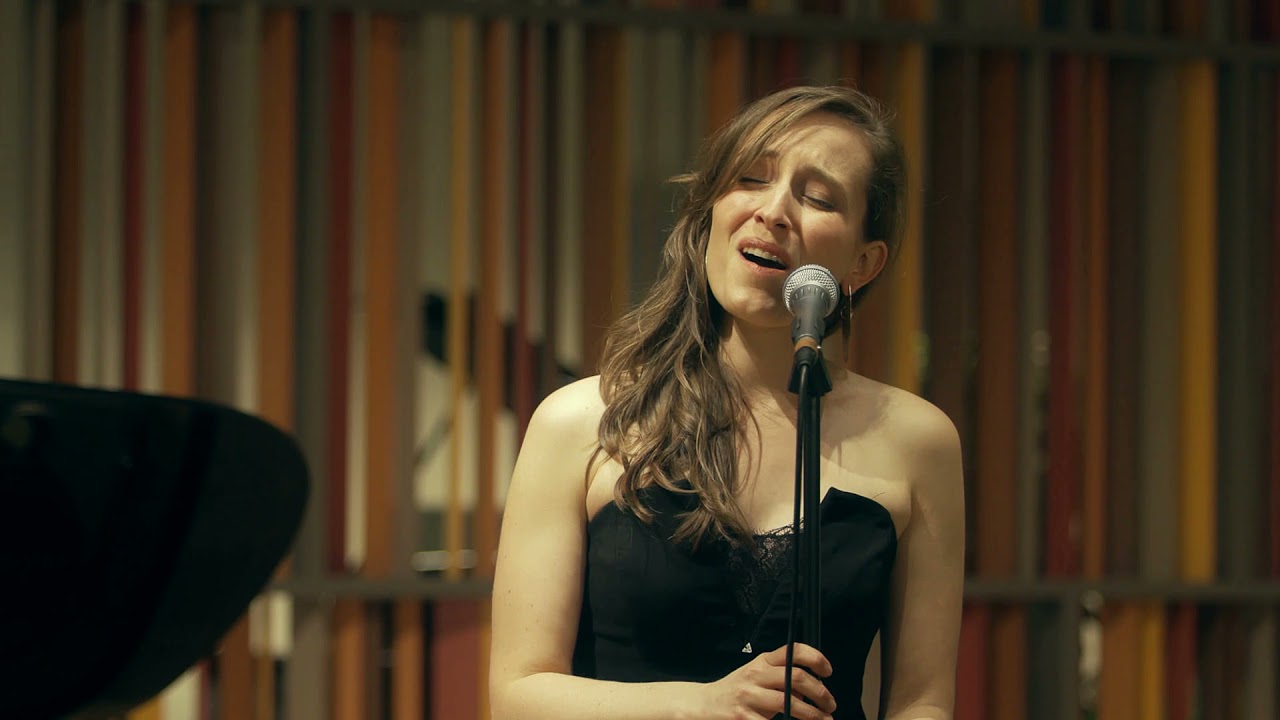 Old Friend - T. Thielemans by Vanessa & Marc Matthys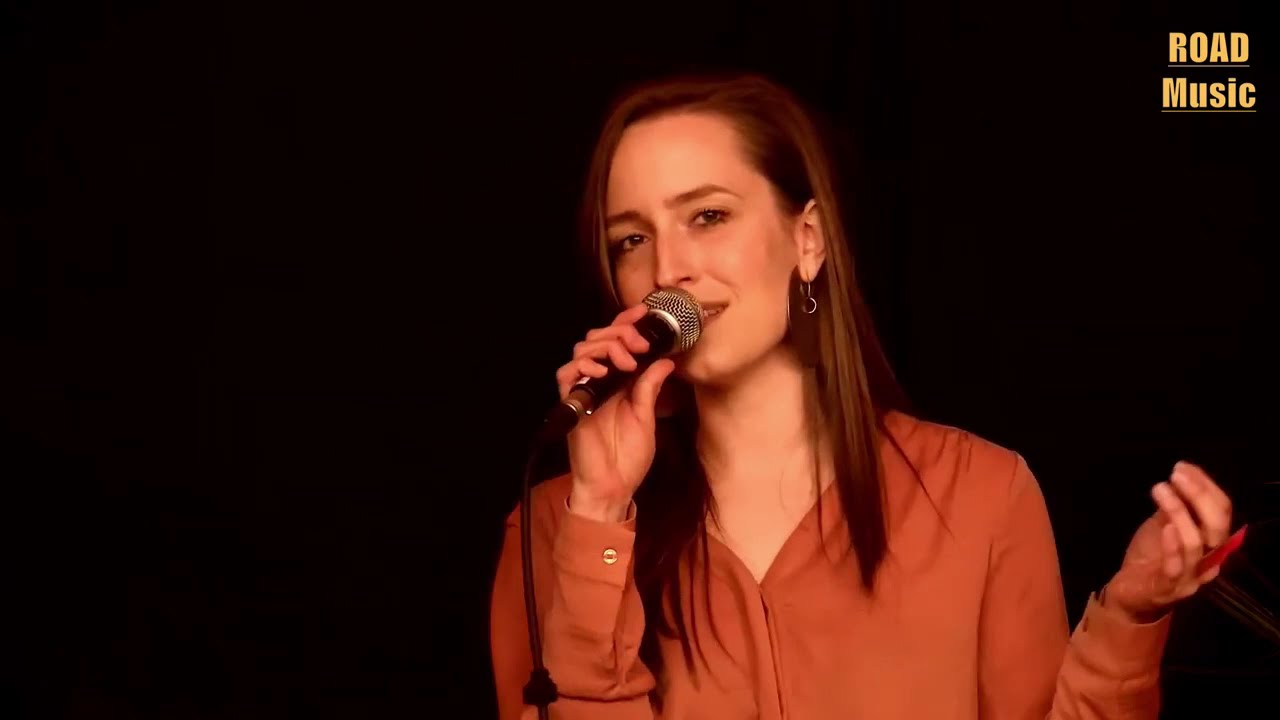 What is This Thing Called Love - C. Porter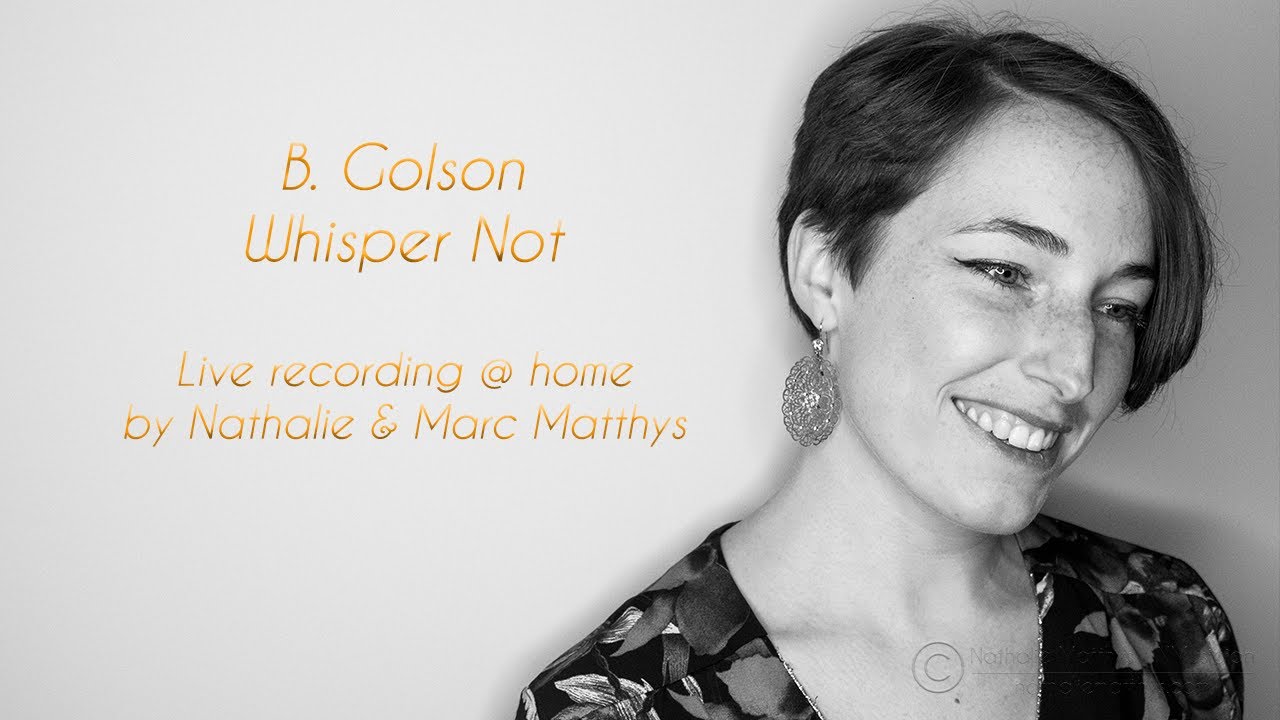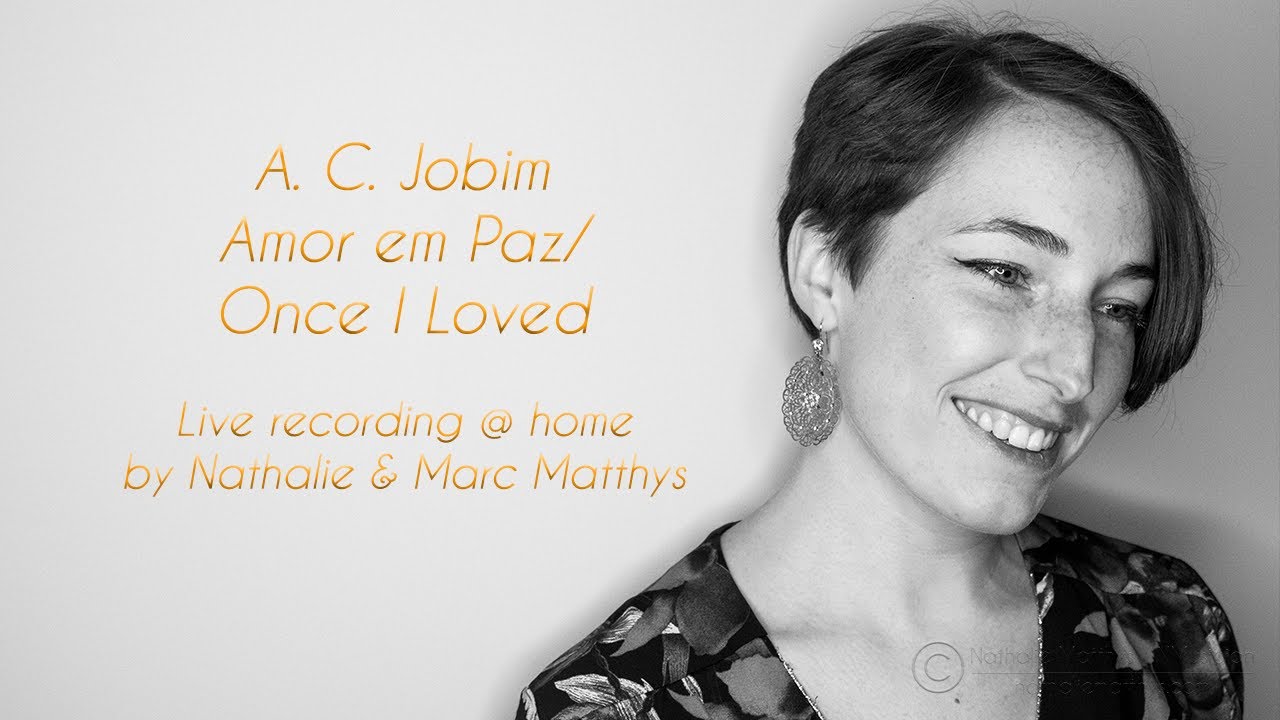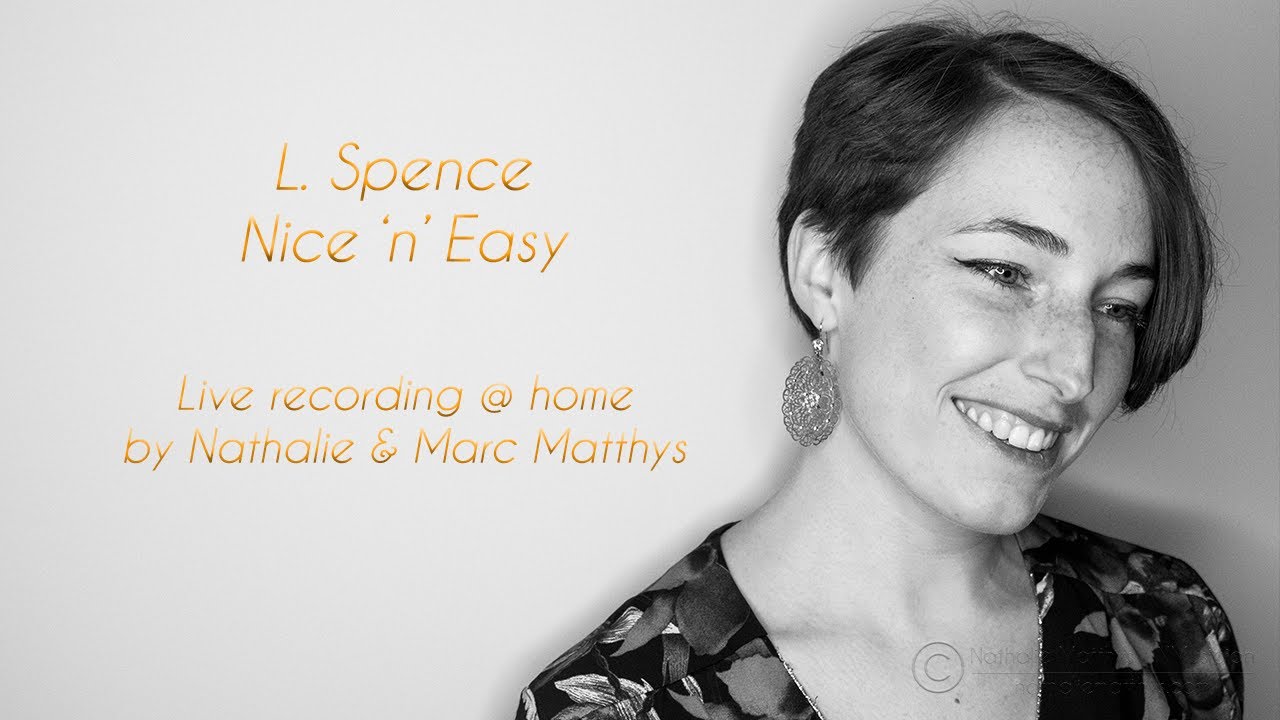 Nice 'n' Easy - L. Spence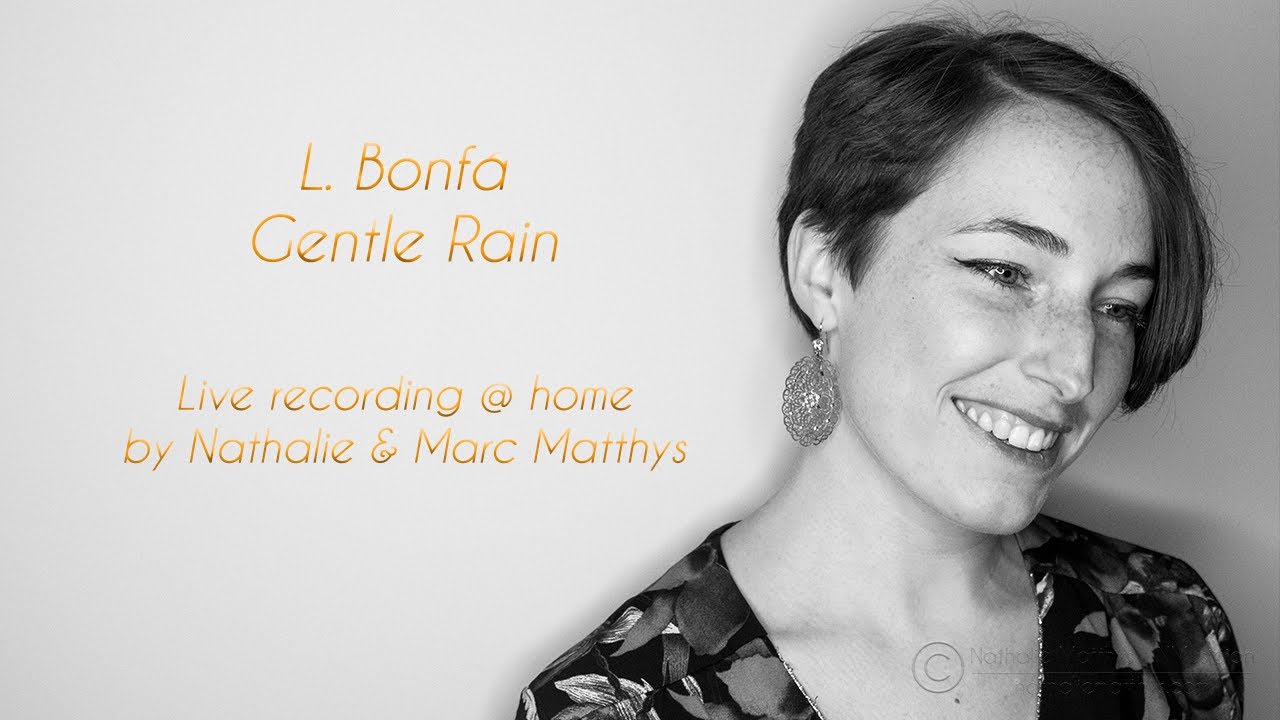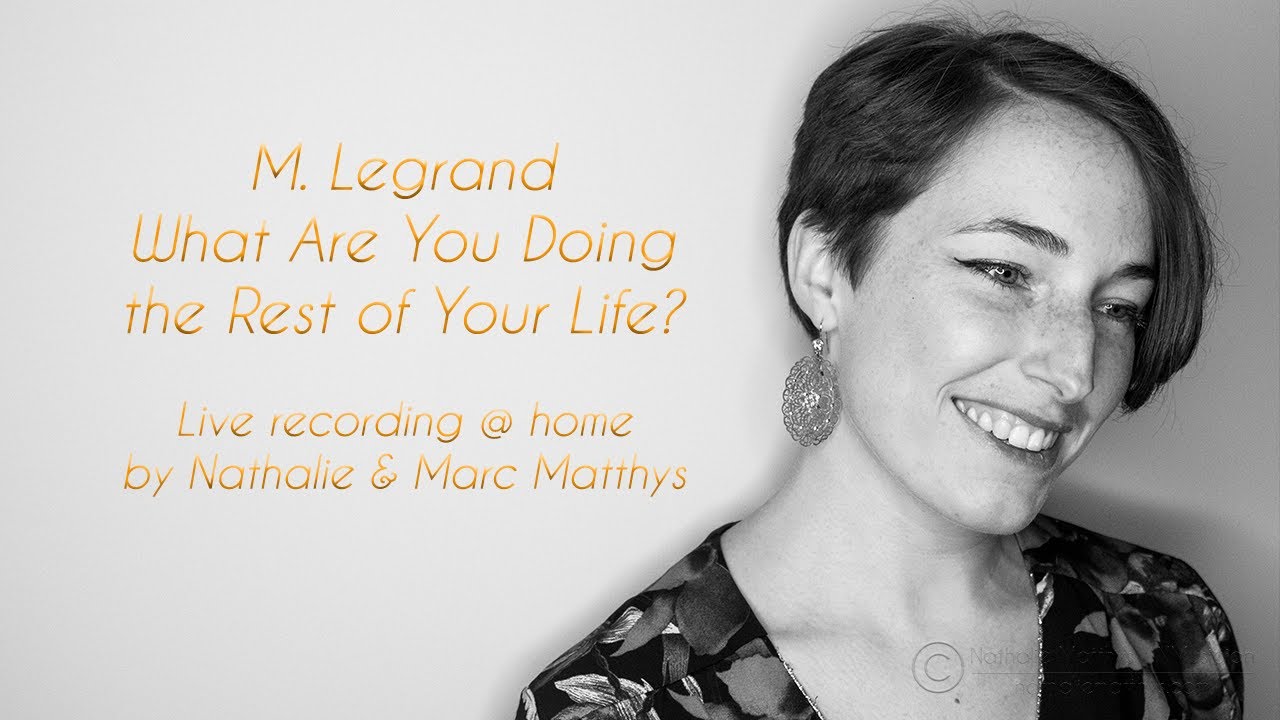 What Are You Doing the Rest of Your Life - M. Legrand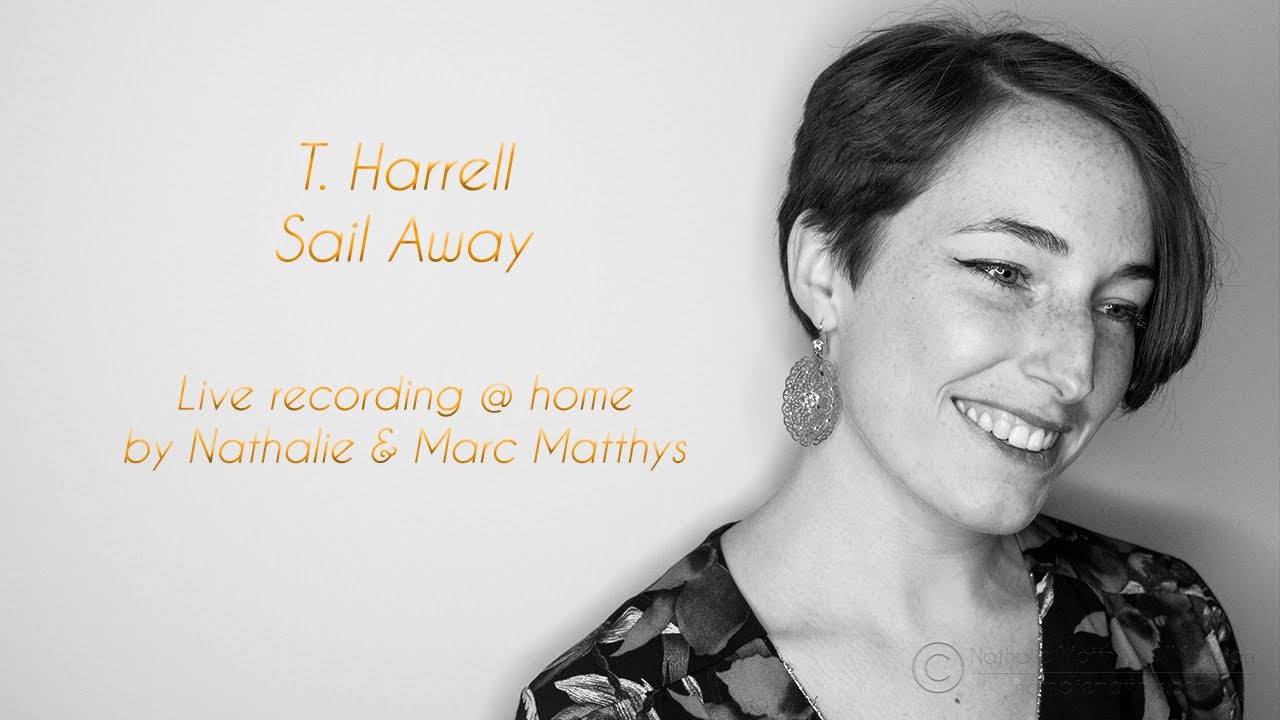 Sail Away - T. Harrell by M. & N. Matthys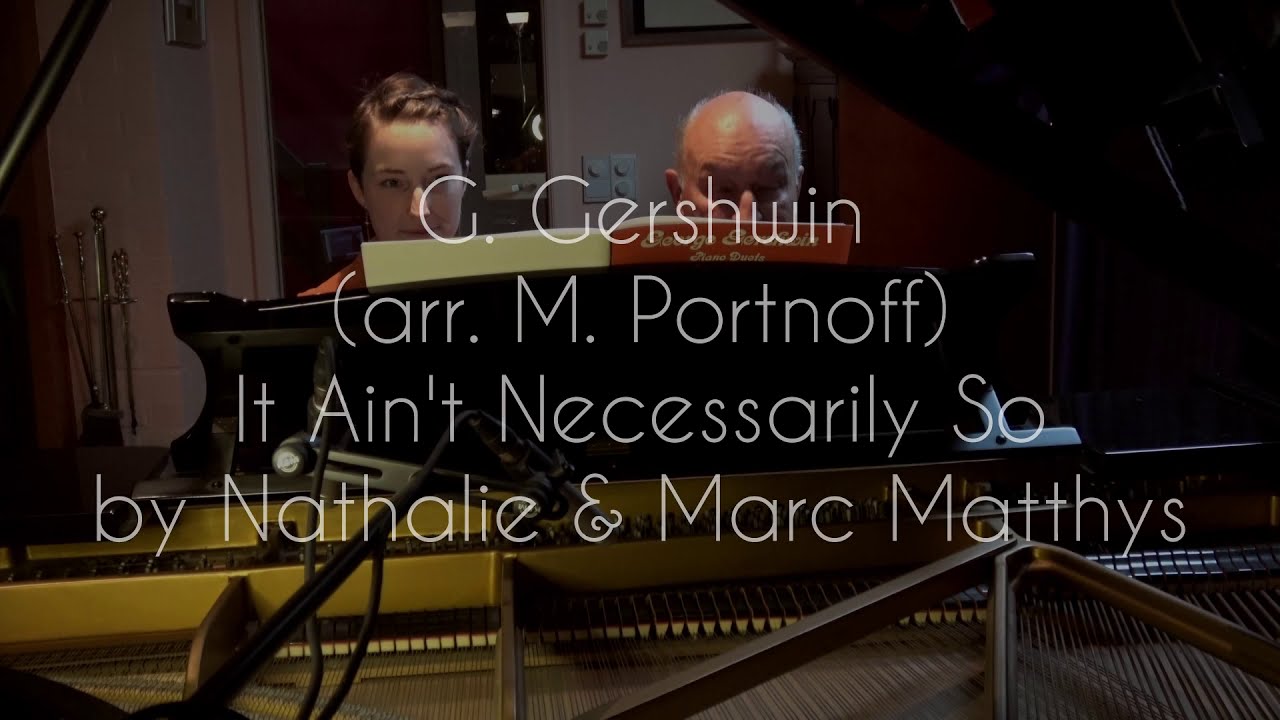 It Ain't Necessarily So - G. Gershwin, arr. M. Portnoff with N. Matthys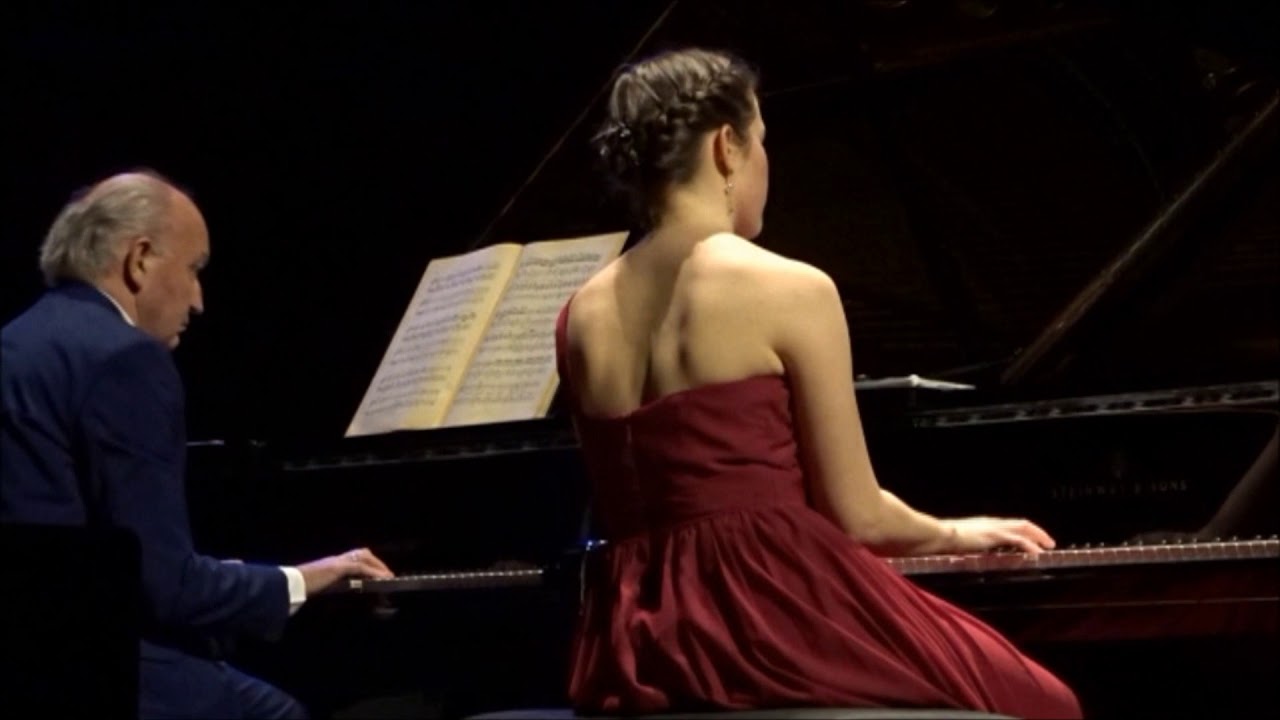 Concerto in G, part two - M. Ravel with N. Matthys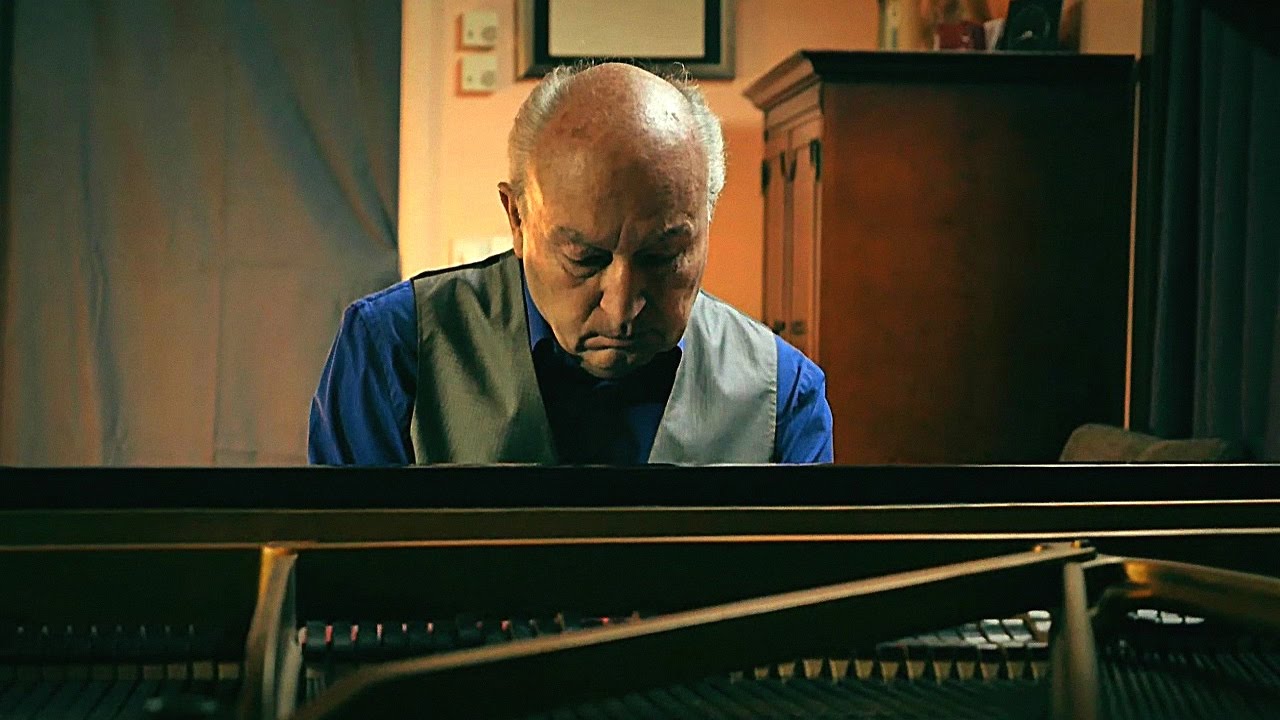 The Man I Love - G. Gershwin, by M. Matthys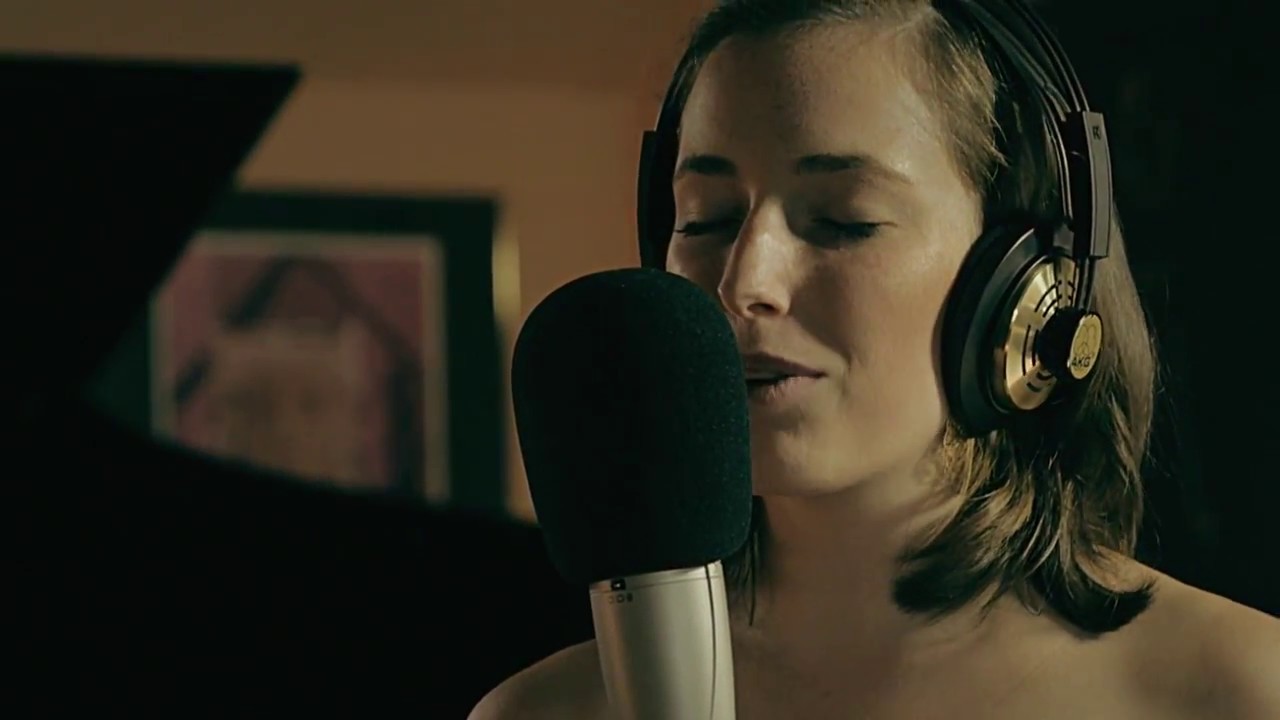 Where Do You Start - J. Mandel with N. Matthys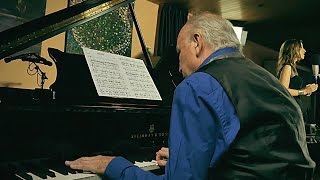 How Insensitive - A. C. Jobim by M. & V. Matthys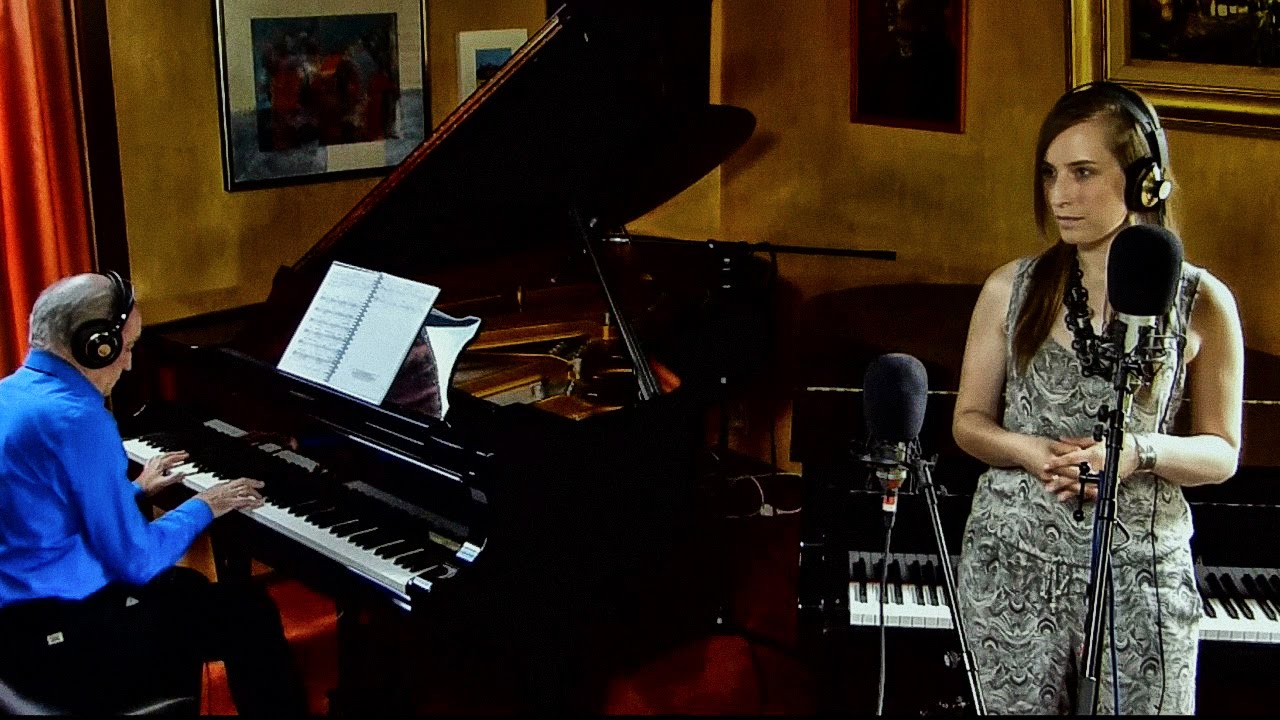 Bilhete - I. Lins by M. & V. Matthys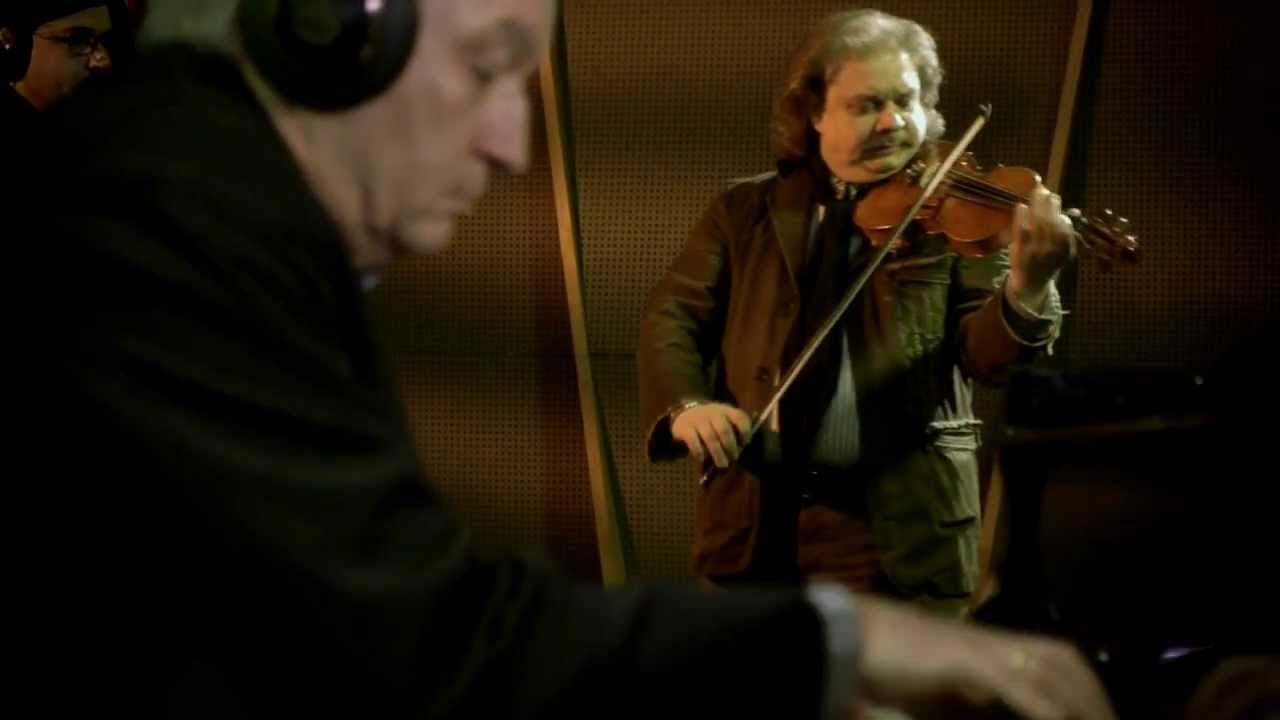 Bluesette - T. Thielemans by M. Matthys, R. Lakatos and V. Csikos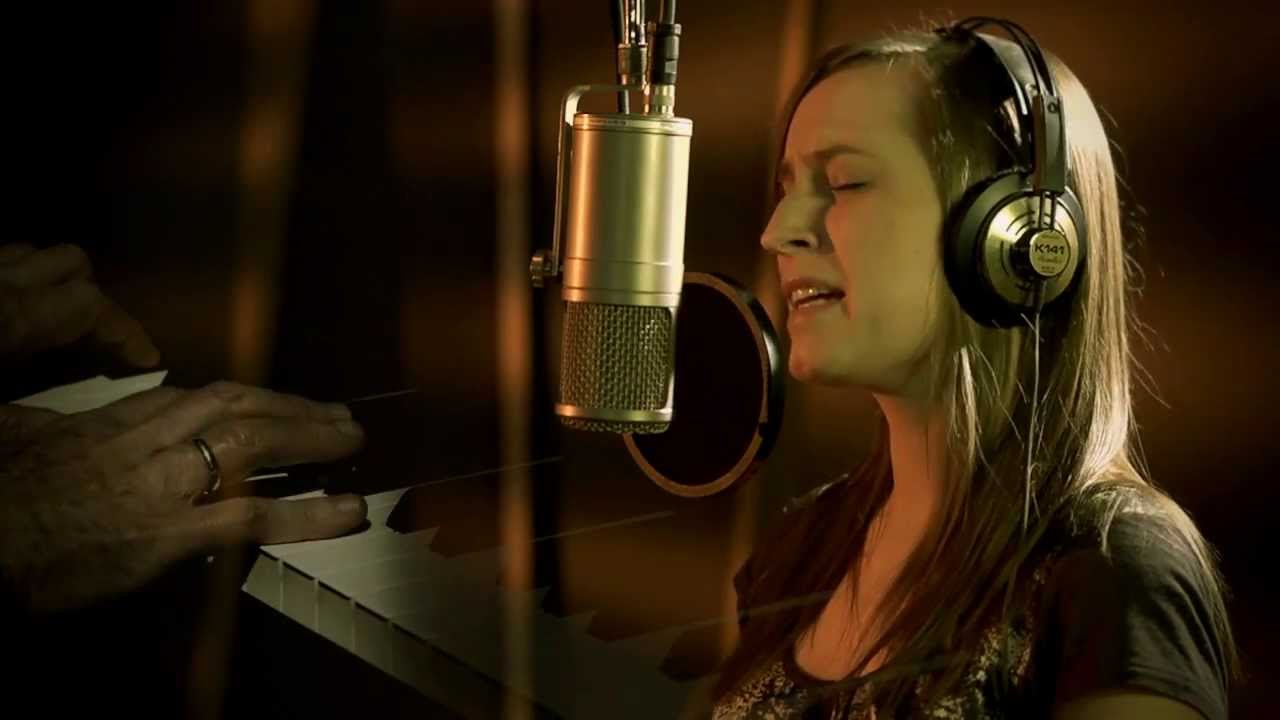 A House is not a Home - B. Bacharach by M. & V. Matthys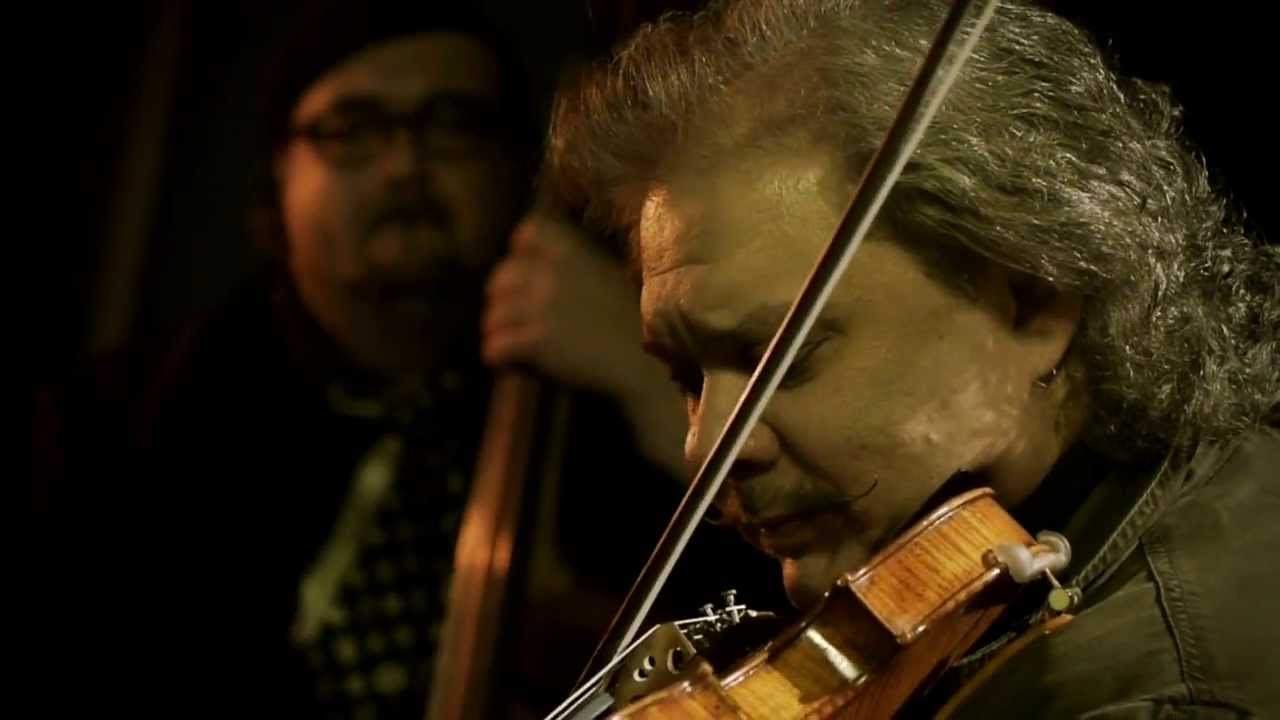 Corcovado - A.C. Jobim by M. Matthys, R. Lakatos & V. Csikos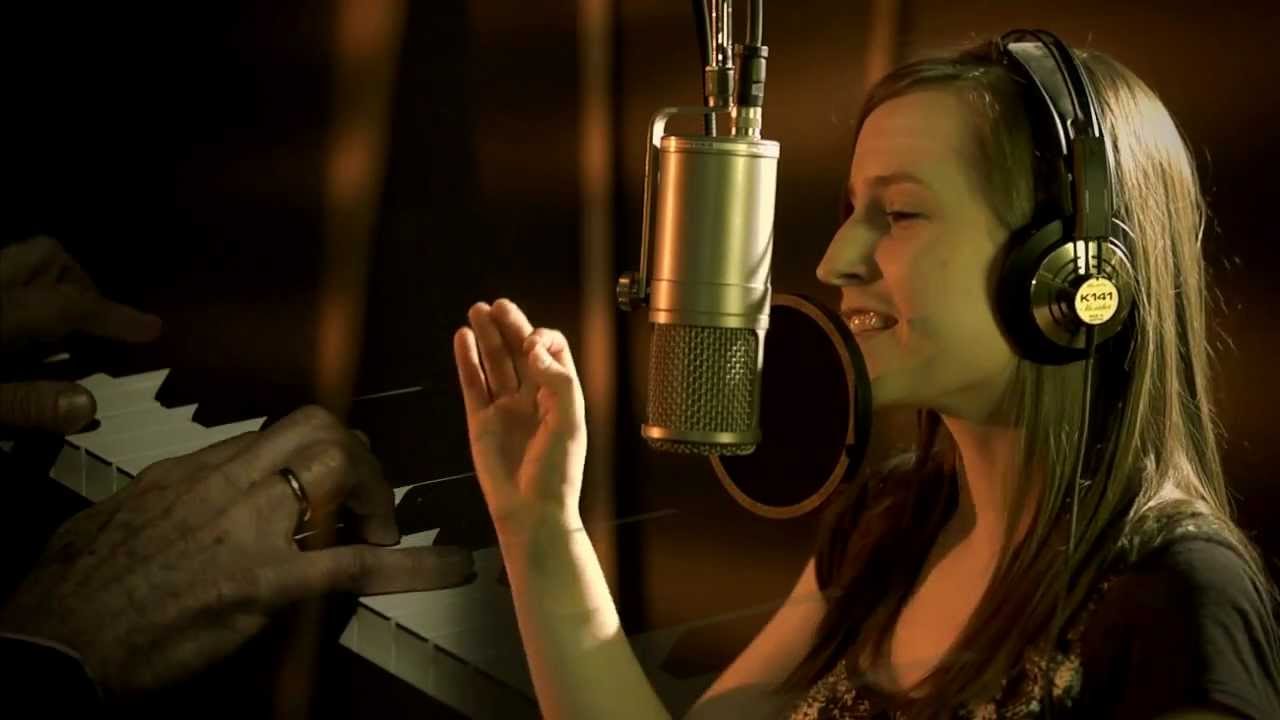 I Loves You, Porgy - G. Gershwin by M. & V. Matthys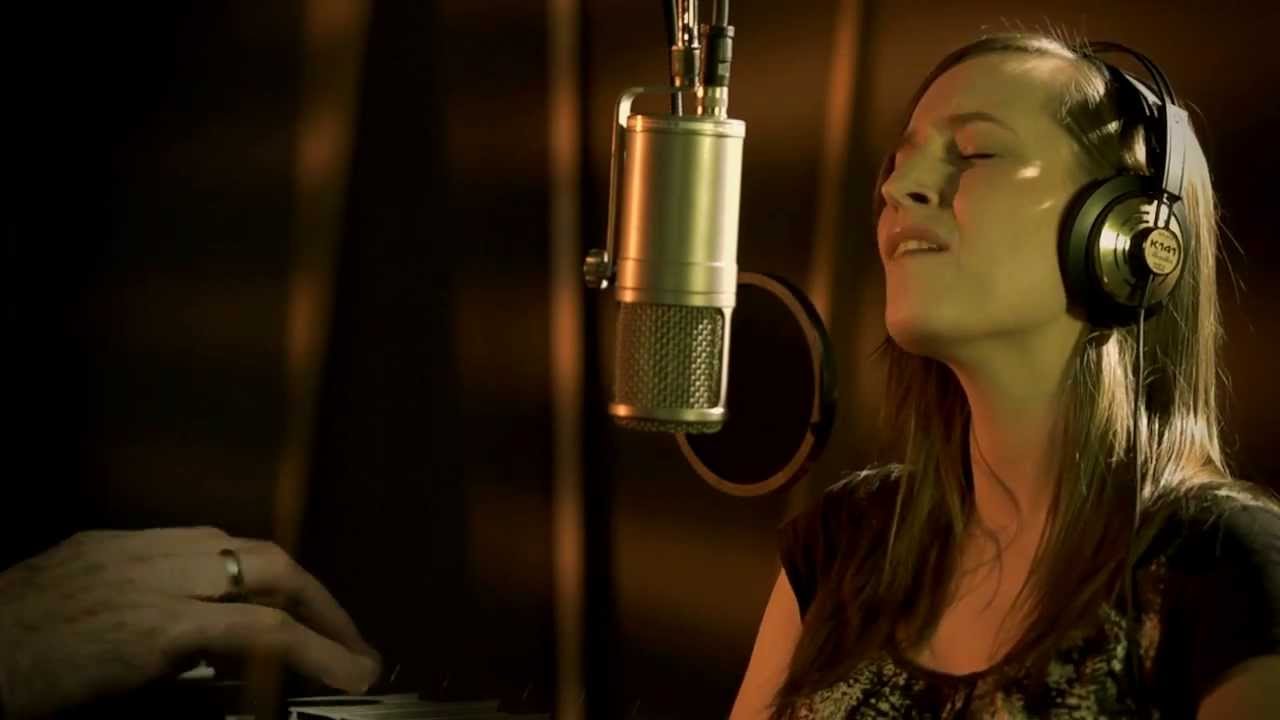 Everybody's Song But Not My Own - K. Wheeler by . & V. Matthys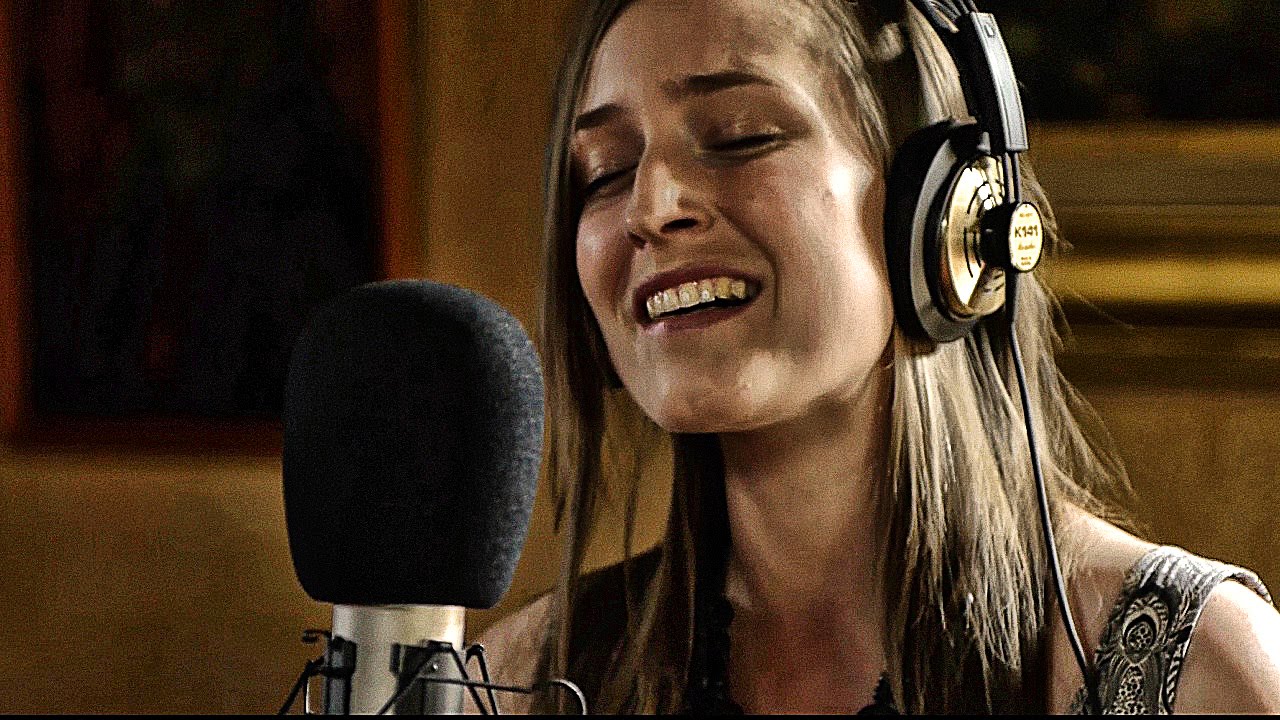 For Jan - K. Wheeler by M. & V. Matthys
T. Thielemans - Waltz for Sonny by Vanessa & Marc Matthys
T. Thielemans - Ballade à Damien by Marc Matthys
Old Friend - T. Thielemans by Vanessa & Marc Matthys
What is This Thing Called Love - C. Porter
Jazzy Sunday Livestream (21 February 2021)
Whisper Not - B. Golson
ive recording @ home, 21 December 2020
Sound & image: Nathalie Matthys
Video editing: Nathalie Matthys
Amor em Paz - A.C. Jobim
Live recording @ home, 21 December 2020
Sound & image: Nathalie Matthys
Video editing: Nathalie Matthys
Nice 'n' Easy - L. Spence
Live recording @ home, 21 December 2020
Sound & image: Nathalie Matthys
Video editing: Nathalie Matthys
Gentle Rain - L. Bonfá
Live recording @ home, 21 December 2020
Sound & image: Nathalie Matthys
Video editing: Nathalie Matthys
What Are You Doing the Rest of Your Life - M. Legrand
Live recording @ home, 21 December 2020
Sound & image: Nathalie Matthys
Video editing: Nathalie Matthys
Sail Away - T. Harrell by M. & N. Matthys
Live recording @ home, 21 December 2020
Sound & image: Nathalie Matthys
Video editing: Nathalie Matthys
It Ain't Necessarily So - G. Gershwin, arr. M. Portnoff with N. Matthys
Recording @ home, 28 September 2020
Sound & image: Nathalie Matthys
Video editing: Nathalie Matthys
Concerto in G, part two - M. Ravel with N. Matthys
Live recording during Fundraising Event @ Miry Concertzaal Gent 16.02.2019
Recording: Julien Matthys
The Man I Love - G. Gershwin, by M. Matthys
Live recording session @ home 2016
Sound & image Piet Meersschaut
Where Do You Start - J. Mandel with N. Matthys
Recording @ home 09.10.2016
Sound & Image: Piet Meersschaut
How Insensitive - A. C. Jobim by M. & V. Matthys
Live Recording @ home 2016
Sound & image: Piet Meersschaut
Bilhete - I. Lins by M. & V. Matthys
Live recording @ home 2014
Sound & image: Piet Meersschaut
Bluesette - T. Thielemans by M. Matthys, R. Lakatos and V. Csikos
Live video recording session @ concertstudio Kortrijk - March 25. 2013
Audio/Videoproduction : PMV - JP Cornelis / Piet Meersschaut
A House is not a Home - B. Bacharach by M. & V. Matthys
Live video recording session @ concertstudio Kortrijk - March 24. 2013
Audio/Videoproduction : PMV - JP Cornelis / Piet Meersschaut
Corcovado - A.C. Jobim by M. Matthys, R. Lakatos & V. Csikos
Live video recording session @ concertstudio Kortrijk - March 25. 2013
Audio/Videoproduction : PMV - JP Cornelis / Piet Meersschaut
I Loves You, Porgy - G. Gershwin by M. & V. Matthys
Live video recording session @ concertstudio Kortrijk - March 24. 2013
Sound & image: PMV - JP Cornelis / Piet Meersschaut
Everybody's Song But Not My Own - K. Wheeler by . & V. Matthys
Live video recording session @ concertstudio Kortrijk - March 24. 2013
Audio/Videoproduction : PMV - JP Cornelis / Piet Meersschaut
For Jan - K. Wheeler by M. & V. Matthys
Live recording @ home 2016
Sound & image: Piet Meersschaut